Details

Published on Thursday, 01 November 2012 10:58
Written by Super User
    I know what you are thinking: "Here we go... Another site about Angelina Jolie....". But usually, the most sites you can find about her are about others as well...Here, no other. No one else than the wonderful Angelina Jolie.
     I am regularly doing my best to give you the most about Angie. Detailed filmography with video clips and HQ captures, over 58.000 HQ pictures, 17.000 scans of magazines, loads of audio and videoclips, articles, the best links, and goodies such as wallpapers, icons, puzzles, screensavers, skins....
    I, the webmaster, and my team, are 100% devoted to Angelina Jolie, as to you. Looking for anything about Angelina? You know what site you have to visit ;)
Last update : 15/01/2018  

Details

Published on Monday, 15 January 2018 18:30
Written by Independent
            Angelina Jolie reportedly won't start dating again for "a very long time".The 42-year-old actress has been single since splitting from her estranged husband Brad Pitt - with whom she has children Maddox, 16, Pax, 14, Zahara, 13, Shiloh, 11, and nine-year-old twins Vivienne and Knox - over a year ago in September 2016, and sources have now claimed the star isn't on the lookout for a new man.An insider said: "Angelina isn't dating anyone and won't be for a very long time. She is focused on her children and their needs." However, the sources also insist that Brad, 54, has been on a number of dates in the months since his split from the 'Maleficent' actress, but they claim none of them have been serious, as his children are more important than his love life.The insider added to 'Entertainment Tonight': "He's been on casual dates but none of them have evolved into anything serious. His dating life is certainly not his top priority. The kids are."It's a really important time for him. The kids are his life. They mean everything to him." It comes after Angelina previously claimed that she believed working with her former husband on 2015 movie 'By The Sea' - which she directed and the pair starred in - would help save their marriage.She said: "We had met working together and we worked together well … I wanted us to do some serious work together … I thought it would be a good way for us to communicate."In some ways it was, and in some ways we learned some things. But there was a heaviness probably during that situation that carried on and it wasn't because of the film."It was something that we were dealing ... things happen for different reasons, and things ... why did I write that exact piece? Why did we feel that way when we made it? I'm not sure."
 source :
Independent


Details

Published on Friday, 12 January 2018 04:17
Written by Just Jared
         Angelina Jolie joins her friend and collaborator Loung Ong on the red carpet at the 2018 Critics' Choice Awards held at The Barker Hangar on Thursday (January 11) in Santa Monica, Calif.They are at the event to support their film First They Killed My Father, which Angelina directed and Loung co-wrote. The movie is nominated for Best Foreign Language Film.Angelina is back on the west coast after a quick trip to New York City with two of her daughters to attend the NBR Awards.
 source :
Just Jared


Details

Published on Wednesday, 10 January 2018 20:02
Written by Pop Culture
          Shiloh Jolie-Pitt, the 11-year-old daughter of Angelina Jolie and Brad Pitt, is reportedly on the mend after suffering a broken arm in a snowboarding mishap.Jolie-Pitt reportedly got the injury on Dec. 29, while the family spent the holiday vacationing in Lake Tahoe. Reporters from Entertainment Tonight saw the young performer in Los Feliz, California on Sunday, with her arm in a sling.A source close to the family confirmed that Shiloh "broke her arm while snowboarding," but is now "fine" in a conversation with People. The insider added Angelina Jolie was "very grateful to the team who helped her."Shiloh and her five siblings have been beacons of support for their mother in the past year, as her tumultuous relationship with their father rocks the headlines. Jolie filed for divorce from Brad Pitt back on Sep. 16, 2016, but this past summer there were rumors that the famous couple might reconcile.Either way, Jolie says her children are her first and foremost priority."We all have our difficult times, but as a mother, you also have a responsibility first and foremost towards the kids," the 42-year-old actress told People in September. "They are going through their formative years and everything else comes second to that." Jolie confirmed that she plans to continue easing back into her acting career, but all of her projects will be tailored to her childrens' needs."Everything will be around the children," she said. "I haven't worked for over a year now because they needed me home. Everything was just stopped. I'm really sitting and talking with them because everything affects them. Every location, every type of project, I'm going to have to adjust it to however much they can handle."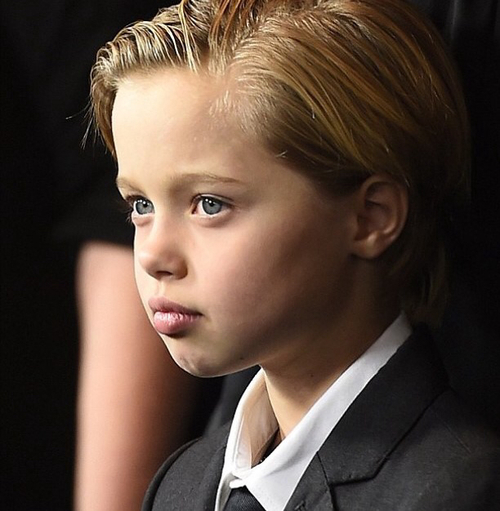 source :
Pop Culture


Details

Published on Thursday, 11 January 2018 04:55
Written by Hollywood Reporter
             Ariana Greenblatt will play one of the human leads in the live-action/CG hybrid.Ariana Greenblatt, who appears on Disney Channel's Stuck in the Middle, has joined the cast of The One and Only Ivan, Disney's adaptation of the Newbery Medal-winning book written by Katherine Applegate.Angelina Jolie is producing the live-action/CG hybrid as well as voicing one of the lead characters. Allison Shearmur and Brigham Taylor are also producing.Published by HarperCollins in 2011, the book centers on a silverback gorilla named Ivan who lives in a cage in a shopping mall along with an elephant named Stella (Jolie) and a stray dog called Bob. Ivan does not remember life before the mall, but when a baby elephant named Ruby enters and Ivan finds himself taking care of her, he begins to rediscover his previous life and concocts a plan to take the baby elephant away from their abusive owner.Greenblatt will play one of the human leads who make up the live-action portion of the project.Brooklynn Prince, the breakout lead of acclaimed indie drama The Florida Project, is already cast as the voice of Ruby.Thea Sharrock, director of the tearjerker Me Before You, is helming Ivan, which has a script by Mike White.Greenblatt has been appearing on Middle since the series began in 2016. The show is now in its third season. The youngster made her feature debut in last year's STX comedy, A Bad Moms Christmas.She is repped by Paradigm, Untitled Entertainment and Schreck Rose.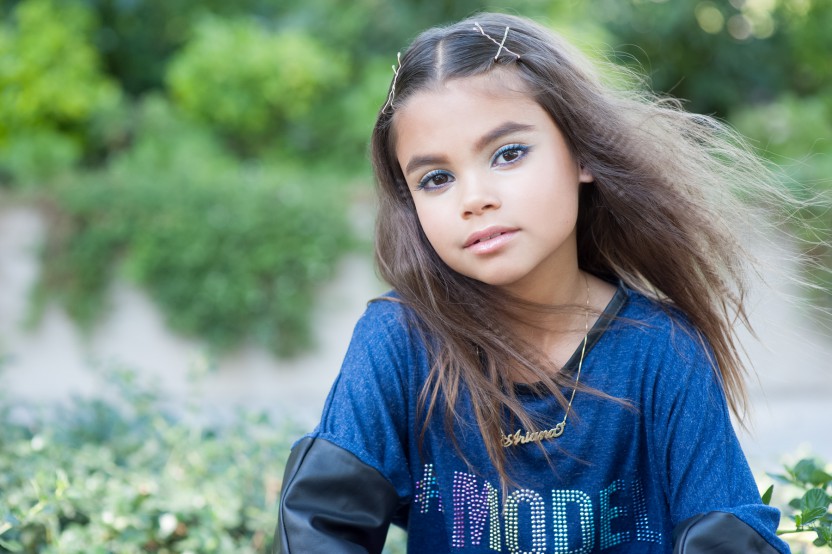 source :
Hollywood Reporter