Details

Published on Tuesday, 23 August 2022 06:29
Written by Daily mail
         Angelina Jolie and her youngest daughter Vivienne seem to be bonding over the theater, as they took in a Philadelphia show of Dear Evan Hansen.The 47-year-old actress posed with star Anthony Norman backstage after taking in a Philadelphia performance, with the snaps posted on the Dear Evan Hansen Instagram.Sources also told People that the Eternals star took her 14-year-old daughter to the Philadelphia show 'just to see it again' since Vivienne loved the show so much' when they saw it in Los Angeles. An insider added, 'they were lovely and gracious, and [they] gushed about [actor] Anthony Norman's performance as Evan.'Jolie was wearing an elegant black dress with oversized black sunglasses and a black Yves Saint-Laurent purse slung from her shoulder. Jolie's daughter Vivienne, who was born in Nice, France with fraternal twin Knox, was all smiles in a white sweatshirt and baggy grey pants. Vivienne was also seen holding what appeared to be the arm cast worn by the title character during the performance. The mother and daughter posed with Norman while backstage at the Forrest Theater in Philadelphia over the weekend. The outing came just a month after Jolie was spotted in Rome with her 16-year-old daughter Shiloh at a Måneskin concert in July.She also headed to Atlanta earlier this month to drop off her 17-year-old daughter Zahara at Spelman College. The actress was seen doing the Electric Slide with other Spelman College students and parents as well. She also shared a photo of Zahara with some of her new classmates, with a heartfelt caption.'Zahara with her Spelman sisters! Congratulations to all new students starting this year,' Jolie said in the caption of the post. 'A very special place and an honor to have a family member as a new Spelman girl,' Jolie added. The actress also adopted Maddox, 21, from Cambodia and Pax, 18, from Vietnam in the early 2000s. 
 source : Daily mail  


Details

Published on Tuesday, 23 August 2022 06:25
Written by Daily mail
            Salma Hayek has worked with some legendary directors, from Julie Taymor and Robert Rodriguez to Chloé Zhao and Ridley Scott.  But her favorite director to work with is one who co-starred with the Emmy Award winning actress. In a recent interview with Deadline, the 55-year-old Frida star said Angelina Jolie was her favorite director to work with after they collaborated on Without Blood. 'Angelina is the best director I've ever worked with. I absolutely loved working with her; enjoyed every second of it,' she said. 'It's a tough piece but it was so delicious to come to work every single day. She is a genius and I think this might be her best movie yet. She did an amazing job, really.'She also said she was 'completely blown away by her mind, her dedication, her technical knowledge, and her control of every aspect, as well as her vision which is so clear. 'She is so good with the actors, so passionate, and so focused. But most of all, I was blown away by her kindness to every single person on the set. I talked about this with my co-star Demián Bichir and we were saying, "Wow, she's really something."'Salma and Angelina previously worked alongside each other as actors on the Marvel movie Eternals. This new endeavor is decidedly more grounded, following a young Italian girl named Nina after she witnesses an act of violence. Without Blood isn't the only project Hayek talked about in her Deadline interview. She also discussed the new show she produced titled Santa Evita, centered on famous Argentinian First Lady Eva Perón. The show stars Natalia Oreiro of Super Crazy fame as Perón, who served as first lady of Argentina before dying of cervical cancer in 1952 at just 33 years old. Despite the character it centers on, Santa Evita takes place after her death, following the strange circumstances regarding her remains. 'Eva Perón is a super charismatic character and there have been so many [projects] made about her. But Santa Evita is based on a part of Evita's story that is a mystery which is, following her death, she was embalmed by her husband, and then [her body] disappeared for nearly 20 years,' Hayek explained. She later said she felt the series, now streaming in its entirety on Hulu, focuses on 'something that I find very relevant today: the obsession that men can have over women's bodies. The obsession that men can have to take women who seem unattainable and control them. The story is told in an ingenious and original way.'  
 source : Daily mail  


Details

Published on Monday, 22 August 2022 11:31
Written by Daily mail
           They first got to know each other on the set of Mr. and Mrs. Smith. Brad Pitt, who was still married to Jennifer Aniston at the time, was then introduced to Angelina Jolie's toddler son Maddox. At the time, sources on the film said that Jolie, now 47, would show up at Pitt's trailer and tell him: 'Maddox would like to say "Hi."' Pitt, now 58, was enchanted – by the boy and his mother. After starting his romance with Jolie in 2004, he formally adopted Maddox in 2006. As we now know, his relationship with both has since sadly ruptured, after the fight on board a private jet in September 2016.After the incident, Maddox then 15, reportedly declined to see his father when a first meeting was brokered between Pitt and his children. 'He doesn't really see himself as Pitt's son,' a source told US Weekly at the time. Another added more bluntly: 'He never wants to see Pitt again.' In the years since, Pitt and Jolie have been entangled in a custody battle, and Maddox has gone his own way. He's now 21, has graduated from university in South Korea, and is working on films with his mother. And this week, the ugliness of the schism with his adoptive father has been laid bare. On Thursday, as the result of a freedom of information request, an FBI report into the alleged altercation on the plane which ended the Jolie-Pitt marriage was released. Per the documents, Pitt is said to have remarked that one child: 'Looked like a f***ing Columbine kid.' The legal papers don't spell out which child this was, although Radar Online reported that sources close to the actor claim that Pitt was referring to Maddox.Jolie also claims that Pitt said to the children during the heated exchange: 'Mommy's not OK. She's ruining this family. She's crazy.' Sources in the Pitt camp describe the release of the information as a 'media stunt to inflict pain.' It's hard to disagree - Pitt was not arrested or charged and no further investigation was undertaken by the FBI; he was never deemed a danger to the children.
           The release makes no difference legally in their divorce. What it does do is embarrass Pitt, who is currently finishing a global press tour to promote his new film Bullet Train. But what is the truth about the Pitt-Jolie family life before the break-up? And what drove Pitt into the drunken rage which has led to a drawn-out divorce battle, and a new era of sobriety for him? The first thing to note is that there was nothing conventional about the experiment in family living conducted by Pitt and Jolie. For instance, from an early age, adopted son Maddox had an interest in guns and knives, a passion that Jolie was happy to cultivate. In an old interview with W Magazine, the actress said that her own mother had taken her to 'buy her first daggers when she was 11 or 12,' adding that she had 'already bought Maddox some' from a 'special shop.' Soon afterwards, he drew a picture of a machine gun on her mother's day card – and Jolie revealed in a 2017 interview with Entertainment Weekly that Pitt had the image made into a gold trinket to hang on a chain, saying at the time: 'He's all into war and guns. So for Mother's Day he drew a machine-gun, and Pitt had it made into a necklace, which is really sweet. It's really cute.' This is reminiscent of the children's doodles which were sewn into her wedding veil. Not many brides would drift down the aisle with the words 'buttock futtock' carefully applied – but then again, Jolie was not any bride. According to sources in France, where the family spent holidays at the Chateau Miraval, the children 'always ruled the roost' – hence, their artwork taking center stage at the wedding. It seems that an 'anything goes' principle applied for the family-of-three adopted children - Maddox, from Cambodia, Pax from Vietnam, and Zahara an orphan from Ethiopia - plus twins Knox and Violet, and daughter Shiloh. Jolie started her family in 2002. Having filmed Tomb Raider in Cambodia, she decided that she wanted to adopt an orphaned Cambodian baby – even though her second marriage to actor Billy Bob Thornton, had recently ended.
           She later said: 'Our marriage was falling apart before I adopted and by the time Maddox came home, Billy and I were apart.' As the scandal over Pitt's marriage break-up with Anniston raged, she was spotted playing with Maddox in Central Park, looking the picture of loving motherhood. An untrue and damaging suggestion started to circulate that Pitt had to leave Aniston because she had not wanted to give up her career and have babies with him. The opposite was true. In fact, in a 2005 interview with Vanity Fair, Aniston slammed the rumors, saying: 'I've never in my life said I didn't want to have children. I did and I do and I will!' Meanwhile Jolie's own father, John Voight, was not convinced by her reinvention as the ultimate mother. When she adopted Maddox he begged her to seek help for the 'serious symptoms of real problems' he thought she showed. Voight added, bluntly: 'She has never been normal.' Born on June 4, 1975, she is the daughter of actor Voight and French Canadian actress Marcheline Bertrand. Her parents separated in 1976, and she and her brother, James, were then raised by their mother. Apparently, she took her parents' break-up hard, and the relationship with her father has since been difficult. She struggled to get over the fact that he was not faithful to her mother, and she spent years watching him from afar, wishing that they had more of a relationship. 'My mom was in a lot of pain. My father had an affair, and then there were a lot of challenges with child support and alimony,' she told the Guardian in 2021. 'I didn't feel that close to my father,' she also shared in an interview with The Hollywood Reporter in 2017. 'I felt more of my mother's daughter when I was a child.'As a teenager, she was sexually precocious, moving her 16-year-old boyfriend into the family home when she was 14. By her own account, she even tried drugs.
           The writer Ian Halperin said in his recent book about Brangelina that she was sent to see the school therapist and claims that a report written about her by the medical professional, and seen by him, said that she is 'inclined towards anti-social psychopathy' – a serious and startling claim. Psychopathy is characterized by a lack of empathy, coupled with a use of charisma, manipulation, sex, violence, and intimidation. She previously self-harmed, once telling an interviewer: 'I collected knives and always had certain things around. 'For some reason, the ritual of having cut myself and feeling the pain, maybe feeling alive, feeling some kind of release, it was somehow therapeutic to me.' By the time she was a mother, her own mother was engaged in a long and devastating battle with breast cancer. She died in 2007, aged 56, after being diagnosed in 1999. Perhaps she felt that the experience would act as a bulwark against the coming grief; however, Jolie was conflicted about having a baby of her own, and opted to adopt. 'Having a child of my own would make me feel that there was a child out there who did not have a home because I had chosen to have a baby,' she told an interviewer in 2005. Pitt did not feel the same way. After they fell for each other on the set of Mr. and Mrs. Smith, he helped her to adopt Zahara, and then encouraged her to have a child that was biologically theirs, Shiloh. And what she and Pitt have built in these years is perhaps the ultimate dysfunctional household.Both of them worked periodically, and the whole family spent years crisscrossing the globe. They settled at one time in New Orleans, and in France, and called a myriad of hotels a temporary home.Jolie at one time would rent a suite at a Los Angeles hotel, even though she and Pitt had property in Hollywood.
           Reports published in a number of US magazines at the time claimed that the actress used to ask for the suite that she had booked for her mother when she was ill, and would go up to her room and spend time alone and weep.Pitt struggled with managing the relationship and the spotlight; he would drink heavily and said more than once that he would wake up still drunk from the previous night. His friend Quentin Tarantino alluded to his pot-smoking habit, which Jolie disapproved of. One hotel employee, Anna Kowalski, alleged that Jolie and Pitt habitually slept in separate rooms as long ago as 2010, and had little to do with each other, with Jolie sitting alone drinking wine in the bedroom of the suite, and Pitt sitting in another room with a beer.As the kids grew older, she found a passion for charitable missions, and would bring them along. Zahara and Shiloh were taken to Ethiopia to scout locations for a medical center, while Maddox went to Iraq as a birthday treat. At home there were no rules, except that the children weren't encouraged to make any friends outside of the family circle. For a time, Maddox liked to speak French, even though the rest of the family, with the exception of his mother and brother Pax, struggled with the language. Shiloh, for some time, only answered to the name of John and dressed in boy's clothes, including neckties and fedora hats. The habit arose because of her passion for the Peter Pan movie. One former nanny, who quit in despair, reportedly said that the children insisted on breakfasting on items like pizza or chocolate, and enjoyed a diet of junk food, particularly Cheetos. A source told DailyMail.com that the nannies varied in number between six and nine, with each having one child as their key responsibility. They were, the insider claimed, rotated every six months to prevent the attachment becoming too settled.When Shiloh was three and Zahara five, both would carry blankies, even on a trip to the grocery store, with photographers capturing the youngsters with their comforters on several occasions.As the marriage entered its final year, Jolie's brother James moved in with her and Pitt, having been hired as the chief nanny to their brood.
           He was her great support - who can forget their unsettling kiss on the Oscars red carpet in 2000 – and according to a DailyMail.com source, having James around stoked the tensions which ended the marriage. That insider claimed that relations were so sour between the two men of the house that Pitt used to make James fly economy when the rest of the family were in first class. And some magazines suggested that the younger children had fallen into the habit of calling James 'Dad' by the summer of 2016. Soon after the split, though, the arrangement was terminated – the reason being that he was simply worn out by the 'shattering' job. Since the breakup, there has been endless court-appointed therapy for the children, who shuttle between their warring parents in their respective LA homes via chauffeur cars, accompanied by security. Jolie has primary custody, while Pitt sees them for a certain number of hours on a school day, and every other day of weekends or holidays. Every minute, issue seems to be a flashpoint. At one point, their judge issued a 'cellphone protocol' saying that Pitt needed to know the children's phone numbers so that he could speak to them or text them, without her intervening or supervising; Jolie was warned of serious consequences if she created a distance between him and the kids. Last year, the actress successfully had the judge thrown off the case after filing a statement of disqualification based on undisclosed ongoing professional relationships with Pitt's counsel. This meant that his judgement – a 50/50 custody split – was also nixed, meaning that the former spouses have effectively started the legal proceedings again 'from zero.' It is likely that the renewed legal battle will take years to resolve. When the custody fight started, they were aged between eight and 15. Now only three of them – Shiloh, 16, and twins Knox and Vivienne, 14 – are under 18. Zahara, who Pitt has always doted on, just started college in Atlanta. He and Shiloh, 16, have a strong bond, and it seems that it is his 'beautiful' daughter who is making him smile again. They spend time together at his main residence in Los Feliz, where she enjoys watching films and art and listening to music with Pitt. Reports suggest: 'They spend a lot of their time together in his art studio being creative.' Shiloh has blossomed into a beautiful young woman, with a passion for dancing and taste for Converse shoes and cut off shorts. She looks in danger of being taller than her mother before the summer is out. His current sunny mood seems to be down to the realization that as the children grow older, they can make their own choices about who to spend time with. He's just bought a family home in Carmel where he hopes to do just that.Jolie, by contrast, hopes to embrace a more nomadic existence. She sees her future abroad – possibly in Cambodia, where she has property, or in Africa, and she's complained about being forced to stay in Los Angeles until the kids are 18 because of Pitt. The battle, then, goes on.
 source : Daily mail  


Details

Published on Friday, 19 August 2022 06:12
Written by Mademoizelle
           Leur divorce enfin prononcé, Brad Pitt a porté plainte contre Angelina Jolie pour une sombre affaire de vin. Aujourd'hui, on apprend qu'elle a porté plainte, non contre l'acteur, mais contre le FBI autour du vol privé où tout a basculé pour l'ancien power couple préféré d'Hollywood. C'était l'un des power couples d'Hollywood qui faisait le plus fantasmer l'Occident. Pourtant, à mesure que leur séparation s'officialise, des détails toujours plus sombres émergent, présentant Brad Pitt comme étant l'auteur de violences présumées à l'encontre d'Angelina Jolie et leurs enfants. Beaucoup de choses semblent s'être joué dans un mystérieux vol dans leur jet privé, le 15 septembre 2016. La famille était alors au grand complet : Brad Pitt, Angelina Jolie, et leurs 6 enfants ont décollé de Nice pour atterrir à Los Angeles. Une voiture a embarqué la mère et les enfants pour dormir à l'hôtel, tandis que le père est rentré seul chez eux. Cinq jours plus tard, Angelina Jolie a demandé le divorce. Mais que s'est-il vraiment passé dans cet avion ? Et pourquoi ce vieil incident ressurgit aujourd'hui pour en révéler beaucoup plus sur les affres d'un des ex-couples les plus célèbres d'Hollywood ? La rumeur (relayée par US Weekly, notamment) veut qu'une dispute ait éclaté au sein du couple, et qu'un des enfants, Maddox (15 ans au moment des faits présumés) se soit interposé. Brad Pitt aurait alors violemment repoussé son fils. Ce dernier aurait témoigné en défaveur de son père durant la procédure judiciaire pour savoir qui aurait la garde. Aujourd'hui, un procès anonyme de 2016 autour d'une plaignante qui accusée son « ex-mari » de l'avoir agressée dans un avion privé resurgit. Car il vient d'être révélé qu'il s'agissait en fait d'Angelina Jolie et de Brad Pitt. Et les faits semblent encore pires que ce que la rumeur croyait savoir.En effet, d'après le média Puck, l'actrice aurait dit à un agent du FBI que l'acteur les aurait « physiquement et verbalement agressés », elle et leurs enfants, durant le vol. Brad Pitt aurait même amené Angelina Jolie jusqu'au fond de l'avion pour la prendre à part, par les épaules, et lui hurler dessus : « Tu fous en l'air cette famille ! »
           Une autre altercation physique aurait eu lieu et aurait causé des blessures au coude de l'actrice. L'acteur lui aurait également versé de la bière dessus. Évidemment, lui et son équipe d'avocat nient ces accusations. En fait, Angelina Jolie a porté plainte, anonymement, contre le FBI justement pour obtenir des documents liés à l'enquête fédérale en cours contre Brad Pitt. L'enquête en cours : maltraitance d'enfants. On peut notamment lire dans le dépôt de plainte de l'actrice, rapporté par Variety : « Mme Doe [c'est comme ça qu'on surnomme les femmes souhaitant rester anonyme, ndlr] a recherché les informations retenues pendant [plusieurs] années dans le but de s'assurer que ses enfants reçoivent des soins et des conseils qualifiés pour remédier au préjudice subi. […] Les informations retenues par le DOJ [Department of Justice, l'organisation mère du bureau fédéral d'enquête (FBI), notamment] et le FBI contiennent des preuves du préjudice. Le refus persistant de cette information à Mme Doe, une victime de l'agression elle-même, a entravé et continue d'entraver ses efforts pour obtenir pour ses enfants les soins continus et les soins médicaux nécessaires, et nuit encore aux enfants dans le système de la loi familiale. » Brad Pitt semble déjà commencer une opération de réhabilitation de son image. En effet, le FBI et le département des services dédiés à l'enfance et aux familles de Los Angeles ont ouvert une enquête en 2016 autour de Brad Pitt. Justement parce que celui-ci aurait levé la main sur son fils, Maddox, de 15 ans, dans ce fameux vol privé du 15 septembre 2016 où tout aurait basculé. À l'heure actuelle, l'houleux divorce a enfin été prononcé en octobre 2021, et aucune plainte contre l'acteur n'a été déposée. Mais lui vient de porter plainte contre elle, pour nuisance à ses activités vinicoles. Vous avez dit diversion ? Même si comparaison n'est pas raison et toutes choses égales par ailleurs, vu le chaos misogyne des procès opposant Johnny Depp et Amber Heard, on peut en partie comprendre l'éventuel pourquoi… D'autant plus que Brad Pitt enchaîne aujourd'hui les apparitions médiatiques remarquées, dont de nombreuses confidences façon homme brisé en repentance. Comme s'il cherchait déjà à réhabiliter son image pendant qu'il écorne celui de son ex-femme, et ravive la flamme de ses fans en vue d'éventuels procès à venir… Do you get déjà vu ?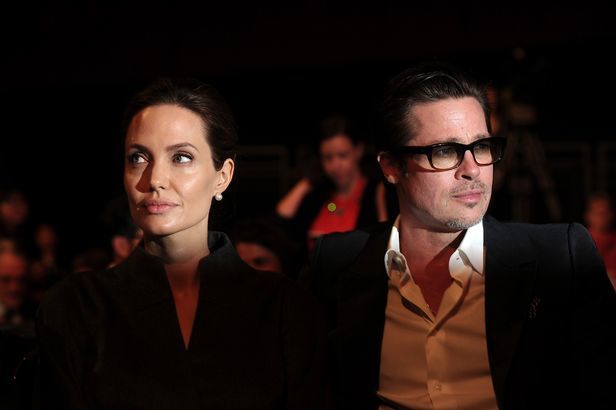 source : Mademoizelle  


Details

Published on Friday, 19 August 2022 06:12
Written by Daily mail
          Brad Pitt told Angelina Jolie one of her children 'looked like a f**king Columbine kid' and said she was 'ruining the family' during a furious row on their private jet, a bombshell FBI report has revealed.The Bullet Train star, 58, also clashed with her son Maddox during the allegedly drunken rage that turned into a 'verbal and physical fight' between the A-list actors, the leaked document claimed.Meanwhile, the bureau's findings, which have not been released in full, suggested he made multiple menaces to her and their six children while onboard the flight from France to LAX on September 14, 2016.It was the same flight where Jolie allegedly sustained injuries from a physical altercation and gave an agent 'a photo of her elbow in an attempt to corroborate this.' Pitt denies all of his ex-wife's claims.Pitt's alleged comment appeared to be in reference to the Columbine High School massacre in 1999, which saw 12th grade students Eric Harris and Dylan Klebold murder 12 kids and a teacher in Colorado.Maleficient actress Jolie, 47, requested the release of the FBI documents under the anonymous 'Jane Doe,' after submitting a Freedom of Information Act request in April. In its final report on the investigation, the Los Angeles County Department of Children and Family Services concluded that Pitt, who has previously admitted to problems with alcohol, did not physically abuse any of his children. Pitt was also cleared by the FBI of any wrongdoing.Four days later, on September 19, Jolie filed for divorce from The Moneyball actor. The former couple, who had been married for 11 years, have since been embroiled in a custody battle over their children. Jolie said there had been 'tension' between her and her ex-husband, adding that Pitt's actions on the private aircraft in 2016 had made her feel 'like a hostage' onboard, the FBI report, seen by NBC, further reveals. He allegedly snatched her before shaking and pushing her onto a wall. The Once Upoon a Time in Hollywood actor then punched the plane's ceiling, making a hole in it.
         After one of the former couple's children had called their father a 'pr***' during the fight, Jolie allegedly attempted to choke Pitt from behind in reaction to what she said looked 'like he was going to attack' one of the minors.Throughout the flight, Pitt was also behaving like 'a monster', according to Jolie, as he would complain non-stop and scream at the children.The actress further claims that the entire family was 'shell-shocked' during the flight, adding that she felt as if she was 'frozen, scared and didn't know what to do.'An estimated total of $25,000 in damages was listed by Jolie in the FBI investigation, mostly caused by red wine stains.The actress also claims Pitt spilled beer on her and that she suffered injuries to her back and elbow as well as a 'rug-burn type wound' on her hand.Pitt, on the other hand, had only sustained a 'scratch' from the incident, which she wrote 'could have been from her.'Until May 2021, Jolie had full custody of all six children. A California judge, however, granted Pitt joint custody at that point, over four and a half years after proceedings first started.However, in July, Los Angeles superior court judge John W. Ouderkirk was taken off from the dispute due to concerns over his impartiality as he did not fully reveal his business relationships with Pitt's attorneys. This resulted to changes in the custody arrangement, reverting back to the previously agreed November 2018 terms, where Jolie has full custody while Pitt has 'custodial time' with their children.Sources close to the Moneyball actor believe Jolie only filed the lawsuit against the FBI in order to bring press attention to the allegations against Pitt, claiming that she's already had the requested information for years, as per TMZ.
         One insider said that Pitt was cleared because there was 'not a shred of evidence' to support Angelina's claims.Jolie and Pitt - whose marriage collapsed in 2016 - are parents to six children. Aside from Maddox, now 21, they also share twins Knox and Vivienne, 14, as well as daughters Shiloh, 16, Zahara, 17, and son Pax, 18.At the time of the filing, high-profile attorney Amanda Kramer, who is representing the plaintiff, told Politico her client filed the suit anonymously to 'preserve the family's privacy.'The filing alleges the woman's children have 'experienced lasting physical and mental trauma' after being 'verbally and physically' assaulted by her then-husband while flying on a private plane.It also alleges Jane Doe has filed numerous requests for a copy of the department's investigative file in hopes of 'better understanding the FBI's investigation and obtaining information necessary for her children to receive medical care and trauma counseling.'Brad and Angelina became a couple in 2005 when he infamously left his first wife Jennifer Aniston for her in a scandal that riveted the world.They waited nearly a decade before they tied the knot in 2014 at the Chateau Miraval in France - the site of the winery they are locked in a court battle over at present.Jolie's revelation is the latest in the celebrity exes spat as it was reported earlier this week that Pitt pushes to see his six children as often as possible despite how 'hostile' it has been with his ex-wife. A source told Us Weekly that in July, Pitt 'flew to Italy for the twins' birthday and that meant a lot to them.' This comes after he made a 'big fuss' of Shiloh on her 16th birthday in May, the site added.'She's so smart,' Pitt had said of his daughter. 'She's going to flourish even more at college. It's an exciting and beautiful time to find her own way and pursue her interests.' Although Jolie reportedly still has custody of the children, Pitt 'pushes to see them as often as possible wherever they all are in the world,' the insider said.'Brad cherishes every moment he gets with the kids. He loves being a parent and has tried to make the best of a tricky situation given how hostile it's been with Angelina.'
         Since Pitt and Jolie began squabbling over custody, Pax and Maddox have reached adulthood, and Zahara will join them in January. When his marriage disintegrated, Pitt quit drinking, and shortly thereafter he told GQ that before he dried out 'I can't remember a day since I got out of college where I wasn't boozing or had a spliff, or something.'Earlier this summer, Pitt told British GQ that as his marriage was crumbling, he suffered from a recurring nightmare for years where Jolie would stab him repeatedly. He told the magazine:  'For a solid four or five years there, the most predominant dream I would experience would be getting jumped and stabbed. 'It would always be at night, in the dark, and I would be walking down a sidewalk in a park or along a boardwalk and as I'd pass under an Exorcist-like street lamp, someone would jump out of the abyss and stab me in the ribs. 'Or I'd notice I was being followed and then another flanked me and I realized I was trapped, and they meant me grave harm. Or being chased through a house with a kid I'd help escape but got pinned in on the deck—and stabbed. Always stabbed. And I would awake in a terror. 'I didn't understand why it/they would want to hurt me. This stopped a year or two ago only when I started going straight back into the dream and asking simply why?' Another Us Weekly insider claimed he has privately 'been lamenting to pals' about how long the legal battle has dragged on and suspects Angelia 'will never agree to joint custody and is going to run out the clock until the kids are 18.'He is said to believe Jolie is plotting for the children to 'want nothing to do with' their father as adults - but per the source: 'Brad will not give up the fight.' Although they became legally single in 2019, their custody battle has raged on, in addition to which they are also fighting over the winery they co-owned in France. Recently Jolie has denied Pitt's claims that she sold her stake in his French vineyard for malicious reasons, after the actor accused her in court documents of trying to destroy him. She and Pitt bought the property together back in 2008, and have hosted parties at the winery over the years. The couple even got married at the South of France chateau.But after they split, Jolie sold her half of the thriving Chateau Miraval winery in October to a company run by Yuri Shefler, the owner of the company that makes the flagship Russian vodka Stolichnaya - renamed Stoli. The company is a subsidiary of Stoli Group, meaning it is 'indirectly owned' by Shefler, who is based in the United Kingdom. Pitt then filed a lawsuit against the Maleficent actress earlier this year. In it, he accuses Jolie of trying to damage him by secretly selling her stake to 'a Russian oligarch' with 'poisonous intentions' - which allegedly include a plan to take complete control of the multi-million dollar business.He claimed the sale represented 'a massive international liability' given Russian President Vladimir Putin's invasion of Ukraine, and said Jolie's motivation for the sale was to 'inflict harm on Pitt.'
         A source close to Jolie, though, has now refuted those claims, telling PEOPLE: 'Mr. Pitt's lawsuit is an extension of a false narrative, and the truth of the situation has still never been made public.'After the events that led to Ms Jolie filing for divorce, and her years devoted to caring for their children, Ms Jolie and the children have not been able to return to the property, and she made the difficult decision to sell her stake in the business,' the unnamed source said.They claimed that Jolie 'made multiple offers to her ex-husband, and knowing the business will be inherited by their children, she found a business partner with experience in the alcohol industry.'It's unfortunate that after she properly and legally exited the business, Mr Pitt is entangling her in multiple lawsuits,' the source said. But a source close to Pitt said the argument did not make sense, claiming: 'The best way to retain value for the family would have been for one of their parents to retain ownership of an increasingly valuable asset.'There's a lot more value in a family owning 100 percent, than 40 to 50 percent,' the source noted. Despite the ongoing disputes with his ex-wife, Pitt appears to want to keep moving forward as he was reportedly dating model Nicolle Poturalski briefly. The Bullet Train actor has been seeing a new woman, but is not in a 'serious' relationship, a source told People in July.  'He's dating, but is not in a serious relationship,' the insider said about the Hollywood icon who was previously wed to Friends vet Jennifer Aniston and engaged to Gwyneth Paltrow.Along with turning heads with his casual dating, Pitt also made waves after dishing out $40million for the historic D. L. James house, known as 'Seaward,' that overlooks California's stunning central coast.The A-List actor bought the 1918 home in the celebrity haven of Carmel last month, in what is believed to be the highest priced property ever to be sold in the area.Locals are reportedly thrilled to have another big-name celebrity in their midst, especially after the iconic property has sat empty for years.Pitt is reportedly a big fan of Craftsman-style homes, which could be why he has purchased his latest bachelor pad.Known as the D.L. James House, the property was designed by 20th century architect Charles Sumner Greene.He designed the property on a piece of land owned by infamous author Daniel Lewis James, who wrote 'Famous All Over Town', naming the property on the Carmel highlands after him.It has been owned by Searock since 1999, a limited liability company tied to the late Chicago financier Joe Ritchie and his wife, Sharon Ritchie.The luxury property, which is just meters from the beach, boasts a 'wooden aesthetic' and is built from locally quarried sandstone and granite.It has arched windows, with bricks 'individually chosen' by Charles Greene, and a tiled Mediterranean-style roof.The Gamble House, an organization dedicated to the work of Greene and Green, the firm put together by Mr Greene and his brother Henry, say that the property is unlike the siblings' homes in Pasadena.According to the organization's website, as part of the design Mr. Greene 'built up the outer walls so that they appear to be growing out of the cliffs.'Photographer Alexander Vertikoff snapped the exclusive pictures of the property in 1997.
 source : Daily mail