Details

Published on Thursday, 15 December 2022 17:40
Written by Daily mail
          Angelina Jolie brought daughter Zahara, 17, to Washington DC as they advocated for crime victim legislation.The 47-year-old actress and the teenager born in Hawassa, Ethiopia - who were seen on an outing together in Los Angeles on Monday - were on Capitol Hill to talk to members of congress.Angelina took to Instagram to share a snap of Zahara chatting with  President pro tempore of the United States Senate Patrick Leahy as they advocated for the Justice for All Reauthorization Act of 2022.The Tomb Raider star looked every bit the proud parent as she stared adoringly at her child as she chatted up the senior United States senator from Vermont. She shared a lengthy caption about the piece of legislation that aims to protect crime victims which began: 'I'm in DC this week supporting and working with the many people affected by and fighting for these issues as we jointly urge Congress to pass essential protections for abuse survivors and children in the end-of-year bill package.'There are many parts of the measure as it would create a new victims' right to evidence and agency reports along with aim to improve on forensic science, end the rape kit backlog, and even address racial disparities in wrongful convictions.
         She listed out five key points as she wrote:
'1) To give crime survivors the right to their evidence and federal agency or police reports
'2) To end the rape kit backlog (Approximately 200,000 rape kits sit untested in police department and crime lab storage facilities across America)
'3) To improve forensic science and access to justice to exonerate innocent defendants (Black people in the U.S. are 7 times more likely than white people to be falsely convicted of serious crimes, and are significantly more likely to be the targets of police misconduct and to spend longer in prison before being exonerated)
'4) To help ensure survivors have the support and safety they vitally need (Annually, approximately 200,000 requests for DV shelter go unmet)
'5) To help states strengthen families and prevent child abuse and neglect before it occurs by prioritizing primary prevention and addressing racial bias in the child protective services system (Each year, at least 1 in 7 children experience abuse or neglect, and in 2019 alone, more than 1,800 children died in the United States due to abuse and neglect)'
         The duo were busy on Capitol Hill as they also met with Senate Majority Leader Chuck Schumer in addition to embers of the White House Gender Policy Council. She concluded the message by writing: ' Join us in calling on Congress to #passJFAA #passFVPSA #passCAPTA.'Patrick Leahy & Orrin G. Hatch Justice for All Act, Family Violence Prevention & Services Act, Child Abuse Prevention & Treatment Act'.She and ex-husband Brad Pitt, 58, are parents to six children: Maddox, 21, Pax, 18, Zahara, Shiloh, 16 and twins Vivienne and Knox, 14.  Pitt and Jolie, who wed in 2014 and split in 2016, have been entangled in the legal system amid battles on multiple issues over the past six years. Last week, Angelina continued to slam Brad amid their ongoing divorce battle, with the focus continuing to be on the ownership of their Chateau Miraval Winery.Brad accused her of selling her portion of the winery with the intent to willfully 'inflict harm' by entering into the sale with a total 'stranger,' thus violating their agreement.According to RadarOnline.com, who obtained court documents, Angelina slammed Brad's claims as 'frivolous, malicious, and part of a problematic pattern' as her legal team provided an update to the legal battle.Pitt claimed they both agreed not to sell their stake in the property without approving it with each other, because they were both owners. The documents added, 'Pitt's allegations that he and Ms. Jolie had a secret, unwritten, unspoken contract to a consent right on the sale of their interests in the property is directly contrary to the written record and, among other legal defects, violative of the Statute of Frauds and public policy.'This comes after an email resurfaced recently where Jolie explained the rationale behind her decision to sell her share of the property.A TikTok user under the handle @magshrts1 posted content of the email, which the Oscar-winning actress wrote in January of 2021, which Entertainment Tonight confirmed in a court document.The Those Who Wish Me Dead actress said she had written the email 'so not to get emotional' in explaining her rationale behind her decision to sell her share of the winery.'It is the place we brought the twins home to, and where we were married over a plaque in my mother's memory,' Jolie said. 'A place that held the promise of what could be and where I thought I would grow old. Even now impossible to write this without crying. I will treasure my memories of what it was a decade ago.'The Los Angeles native said that the winery 'is also the place that marks the beginning of the end of our family - and a business that is centered around alcohol.'Jolie said she had hoped the winery 'somehow it could become something that held us together' but now saw how Pitt 'really wanted [her] out and will most likely be pleased to receive this email.'
 source : Daily mail  


Details

Published on Monday, 12 December 2022 16:36
Written by Daily mail
             She likes to ensure she has quality time with each of her six children. And on Monday, Hollywood actress Angelina Jolie, 47, was pictured on a shopping trip with her daughter Zahara, 17, in Los Angeles. Angelina was wearing her trademark black, sporting a trench coat and matching trousers which she teamed with heeled ankle boots. Zahara was sporting a casual top with a grey cardigan over the top and simple trousers worn with white Converse trainers. Angelina was carrying a Y-3 Adidas bag in hand for the outing.She and ex-husband Brad Pitt, 58, are parents to six children: Maddox, 21, Pax, 18, Zahara, Shiloh, 16 and twins Vivienne and Knox, 14. Pitt and Jolie, who wed in 2014 and split in 2016, have been entangled in the legal system amid battles on multiple issues over the past six years. Last week, Angelina continued to slam Brad amid their ongoing divorce battle, with the focus continuing to be on the ownership of their Chateau Miraval Winery.Brad accused her of selling her portion of the winery with the intent to willfully 'inflict harm' by entering into the sale with a total 'stranger,' thus violating their agreement.According to RadarOnline.com, who obtained court documents, Angelina slammed Brad's claims as 'frivolous, malicious, and part of a problematic pattern' as her legal team provided an update to the legal battle.Pitt claimed they both agreed not to sell their stake in the property without approving it with each other, because they were both owners.The documents added, 'Pitt's allegations that he and Ms. Jolie had a secret, unwritten, unspoken contract to a consent right on the sale of their interests in the property is directly contrary to the written record and, among other legal defects, violative of the Statute of Frauds and public policy.'This comes after an email resurfaced recently where Jolie explained the rationale behind her decision to sell her share of the property.A TikTok user under the handle @magshrts1 posted content of the email, which the Oscar-winning actress wrote in January of 2021, which Entertainment Tonight confirmed in a court document.The Those Who Wish Me Dead actress said she had written the email 'so not to get emotional' in explaining her rationale behind her decision to sell her share of the winery.'It is the place we brought the twins home to, and where we were married over a plaque in my mother's memory,' Jolie said. 'A place that held the promise of what could be and where I thought I would grow old. Even now impossible to write this without crying. I will treasure my memories of what it was a decade ago.'The Los Angeles native said that the winery 'is also the place that marks the beginning of the end of our family - and a business that is centered around alcohol.'Jolie said she had hoped the winery 'somehow it could become something that held us together' but now saw how Pitt 'really wanted [her] out and will most likely be pleased to receive this email.'
 source : Daily mail  


Details

Published on Sunday, 04 December 2022 16:50
Written by Daily mail
             Angelina Jolie continued to slam Brad Pitt amid their ongoing divorce battle, with the focus continuing to be on the ownership of their Chateau Miraval Winery.The father-of-six, 58, accused Jolie, 47, of selling her portion of the winery with the intent to willfully 'inflict harm' by entering into the sale with a total 'stranger,' thus violating their agreement.According to RadarOnline.com, who obtained court documents, Angelina slammed Brad's claims as 'frivolous, malicious, and part of a problematic pattern' as her legal team provided an update to the legal battle this week.Pitt claimed they both agreed not to sell their stake in the property without approving it with each other as they were both owners.The documents added, 'Pitt's allegations that he and Ms. Jolie had a secret, unwritten, unspoken contract to a consent right on the sale of their interests in the property is directly contrary to the written record and, among other legal defects, violative of the Statute of Frauds and public policy.'This comes after an email resurfaced recently where Jolie explained the rationale behind her decision to sell her share of the property.A TikTok user under the handle @magshrts1 posted content of the email, which the Oscar-winning actress wrote in January of 2021, which Entertainment Tonight confirmed in a court document.The Those Who Wish Me Dead actress said she had written the email 'so not to get emotional' in explaining her rationale behind her decision to sell her share of the winery.'It is the place we brought the twins home to, and where we were married over a plaque in my mother's memory,' Jolie said. 'A place that held the promise of what could be and where I thought I would grow old. Even now impossible to write this without crying. I will treasure my memories of what it was a decade ago.'The Los Angeles native said that the winery 'is also the place that marks the beginning of the end of our family - and a business that is centered around alcohol.'Jolie said she had hoped the winery 'somehow it could become something that held us together' but now saw how Pitt 'really wanted [her] out and will most likely be pleased to receive this email.' The Eternals star said in the prior four years, she witnessed 'lots of inconsiderate behavior' and felt excluded from the business end of the winery as there was 'money spent in ways that [she] would not have approved, and decisions made that [she] was not consulted on.'Jolie said she had 'been hurt by decisions that have been made that show no interest in sharing the business or changing it fundamentally into something that would be healthier for our children.'Jolie was critical of advertising of the winery, saying she 'was shaken by the recent imagery that was released to sell the alcohol.'I find it irresponsible and not something that I would want the children to see,' she said. 'It reminded me of painful times.' Jolie said she could no longer 'be involved, publicly or privately, in a business based on alcohol, when alcoholic behavior harmed our family so deeply;' and that the 'business is therefore past the point of anything that [she] could be part of, morally and for the good of our family.'Jolie said she saw 'two ways forward,' the first being an 'outright sale' she'd support in an effort to 'move away from this hard and painful chapter in our lives.'She continued: 'The alternative is that a complete buy out of my share in the property and business by you, the Perrin family or your associates. Either way, I believe we need to move forward in order to heal and focus on where our family comes together, and where we have positive associations. And to do so quickly.'Jolie made reference to a 2016 incident on a private jet in which previously she said in court docs that Pitt 'lunged at his own child;' 'choked one of the children and struck another in the face;' and 'poured beer' on her.' Said Jolie: 'I cannot begin to express how upsetting it is for me to have to reach this point. Your dream for your relationship to the business and the alcohol is your own and you've made it painfully clear. 'I wish you all the best with the business, and sincerely hope that the children feel differently about Miraval when they are older, and visit you there. But Miraval for me died September 2016, and everything I have seen in the years since has sadly confirmed that.'Jolie in February was sued by Pitt after she sold her share of the winery to Russian oligarch Yuri Shefler and his Stoli Group subsidiary, Tenute del Mondo. Pitt said in court docs that while Jolie did pledge 40 percent of the $28.4 million they invested in the winery, she had not done any work on the project. He said that the sale also violated a 'mutual understanding' in their 2019 divorce pact in that they agreed not to sell their interest in the venue without the approval of the other. In September, Jolie's one-time company Nouvel sued Pitt for $250 million, saying he 'masterminded a so-far-successful plan' to control the winery.Jolie and Pitt are parents to six children: Maddox, 21, Pax, 18, Zahara, 17, Shiloh, 16 and twins Vivienne and Knox, 14.Pitt and Jolie, who wed in 2014 and split in 2016, have been entangled in the legal system amid battles on multiple issues over the past six years.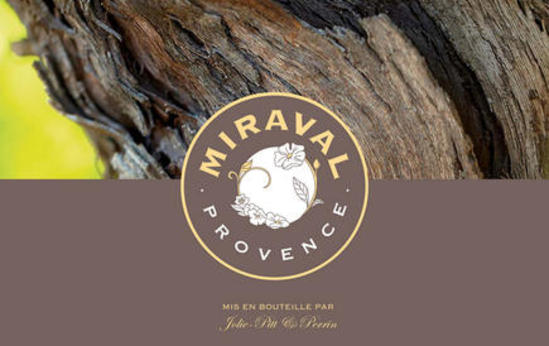 source : Daily mail  


Details

Published on Thursday, 24 November 2022 10:34
Written by Daily mail
          Angelina Jolie was spotted leaving a shopping trip to Fred Segal with her daughter Zahara Jolie-Pitt. The mother-daughter duo, 47 and 17, each wore black outfits and carried one bag from the West Hollywood retailer. The Tomb Raider actress covered her eyes in a pair of dark sunglasses and pulled her hair back.Angelina kept a low profile as she covered up in a long trench coat that she tied at her slim waist.She punctuated her autumn fashion with a pair of leather Valentino booties that had gold hardware accents on the heels.Zahara, who attends HBCU Spelman College, walked ahead of her mom as the two moved through a parking garage. She finished her outfit with a pair of classic black and white Converse Chuck Taylor sneakers.The teenager wore her long dark hair in braids and tucked her phone in the back pocket of her pants. Missing from the scene were the Girl Interrupted star's other five children, whom she she shares with ex-husband Brad Pitt. The Mr. and Mrs. Smith actor is estranged from their brood, which in addition to Zahara includes Maddox, 21, Pax, 18, Shiloh, 16, and twins Vivienne and Knox, 14. Jolie and Zahara appear to share a close bond, as they're often spotted spending one-on-time together.Earlier this month Angelina, the daughter of Hollywood legends Marcheline Bertrand and Jon Voight, took her daughter to the Brooklyn Museum. She shared outtakes from the outing on Instagram, writing a thoughtful caption to accompany the photos.  'Z and I went to see the @dukerileystudio exhibition at the Brooklyn museum,' she wrote to her 14.1 million followers. The philanthropist added context for fans as she continued, 'In Duke's latest show at the Brooklyn Museum, DEATH TO THE LIVING, Long Live Trash, his reinterpretations of maritime folk art - made using trash removed from the ocean - expose plastic pollution that, along with climate change and habitat loss, [is] pushing our oceanic ecosystems to collapse.'About a month ago, the Gia star brightened up Spelman College's homecoming weekend as she walked around campus with Zahara. Ever gracious and humble, Angelina stopped to take photos with surprised fans. They later took to Twitter to express their excitement, with one person writing: 'Angelina Jolie just casually walking around with her daughter at Spelman during Homecoming.' Jolie first announced that Zahara would be attending the school via Instagram back in July, and then turned heads when she dropped her off for her first semester in August.
 source : Daily mail  


Details

Published on Tuesday, 22 November 2022 07:41
Written by Daily mail
          Angelina Jolie looked effortlessly chic as she enjoyed a lavish meal at the vegan restaurant Crossroads in Los Angeles. The Academy Award winner, 47, bundled up in a long beige coat with a tie-belt which cinched in her waist. She completed the stylish ensemble with a pair of dark trousers and nude heels while exiting the venue. Angelina accessorised with dainty gold jewellery and swept her long brunette locks to one side. The actress opted for a bronzed makeup palette which accentuated her natural features, teamed with a nude lip. It comes after Angelina got an up-close look at the devastating floods waters in Pakistan, which included meeting some of people affected by the catastrophe.One week later, she took to her Instagram page and shared a few photos that were taken during her time visiting disaster areas with @rescueorg and local organizations. After sharing how 'severe flooding  has submerged  1/3 of the country's land', Jolie revealed some more of the heartbreaking statistics. '33 million people are affected, and over 6 million need emergency humanitarian assistance.,' she wrote, before adding, 'Pakistan also still hosts over a million Afghan refugees who are unable to return safely due to the current situation. 'Those I was able to reach were still in shock from having fled the Taliban, and now knowing the country they have fled to is in an emergency.' She went on to plead with her 13.8 million Instagram fans and followers to 'please follow what is happening', and urged them to 'push governments to understand that rising emissions, failure to address conflicts and lack of fair trade are causing more death and suffering to millions of families around the world.' After years of dedicated service as a UNHCR Goodwill Ambassador, Jolie was appointed Special Envoy in April 2012. In her expanded role, she was given authority to represent Guterres and UNHCR at the diplomatic level, with a focus on major refugee crises. As Special Envoy for UNHCR, the UN Refugee Agency, Jolie met with people affected by the floods in Dadu, Sindh province, Pakistan on September 20. The Oscar-winning actress also meet with children who are out of their homes due to the disaster in Pakistan.   
 source : Daily mail