Details

Published on Sunday, 13 November 2022 16:51
Written by WeGotThisCovered
            Long before she was cast in Marvel's Eternals, Angelina Jolie was eyed for a big role in the proposed Spider-Man 4 from Sam Raimi, with new information coming to light over her potential role.The critical reception and behind-the-scenes turmoil of Spider-Man 3 led Raimi to feel alienated from the project, but always had it in his mind to return for a fourth film and give the franchise what he hoped would be a fitting send-off. While eventually Sony decided to lead Raimi off the project, many details have been made public surrounding Raimi's big ideas for Spidey's fourth outing. Sean O'Connell has penned a Spider-Man book titled With Great Power, and the book has divulged new information around how Jolie was in-line for a major role in Raimi's proposed farewell to the webhead. According to O'Connell, Jolie was tipped to join the cast in a pivotal role for a short amount of time.Jolie's role was "accomplished executive representing a venture capital firm that was trying to buy the Daily Bugle", which would put her in direct competition with both J.K. Simmon's J. Jonah Jameson and Tobey Maguire's Peter Parker alter ego. Not just a business-suit type though, Jolie would've potentially become the Vulturess. While the traditional Vulture Adrian Toomes would appear in the film, he'd die near the end of the second act, allowing Jolie to take on the wings. Raimi's horror roots were also to be felt in his modernization of the character, with a horrific action sequence seeing Vulture earn his nickname "because when he was done, he didn't leave anything but bones behind" according to storyboard artist Jeffrey Henderson.John Malkovich is widely believed to have been the first pick for Toomes, while other leaked story ideas included having Black Cat, Bruce Campbell as Mysterio, and many more costumed villains appearing in the film's opening. Unfortunately, Raimi's vision never got realized. Sony decided against a sequel, instead wanting a fresh reboot which resulted in The Amazing Spider-Man duology. Raimi did return to superhero movies with 2022's Doctor Strange in the Multiverse of Madness, while Tobey Maguire returned as Spider-Man in Spider-Man: No Way Home.Given how much love there is still for Raimi's trilogy, and the nostalgia still there for Maguire as Spider-Man, there could be a continuation done in animation form or comic form, similar to the Christopher Reeve Superman films getting a comic extension.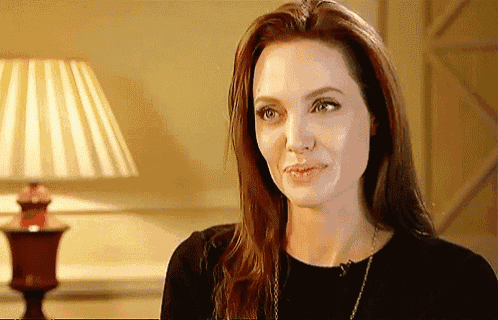 source : WeGotThisCovered

Details

Published on Monday, 31 October 2022 07:38
Written by Daily mail
           After spending time visiting the flood-ravaged waters in Pakistan as Special Envoy for UNHCR, the UN Refugee Agency, Angelina Jolie has been back home in Los Angeles spending time with her children. And on Saturday, the acclaimed actress and director got in some one-on-one time with 14-year-old daughter Vivienne, which included a stop to get groceries at a Gelson's Market in the Los Feliz neighborhood of Los Angeles. The Academy Award winner looked to be taking care of business on her cellphone during the short walk from their parked vehicle into the store.She also wore black platform sandals, dark sunglasses and had her dark brown tresses styled long and straight, well past her shoulders, with a part in the middle.Vivienne, who has a twin brother Knox, along with four other brothers and sisters, looked like the typical teenager in bleached out jeans, a gray sweatshirt and black Converse sneakers. She had her long light brown locks pulled back into a ponytail while wearing a mask. Along with Knox, missing from the outing was sister Shiloh, 16; older brothers Maddox, 21; Pax, 18; and sister Zahara, 17, who's currently a student at Spelman College in Atlanta, Georgia. Just weeks ago, Jolie got an up-close look at the devastating floods waters in Pakistan, which included meeting some of people affected by the catastrophe. One week later, she took to her Instagram page and shared a few photos that were taken during her time visiting disaster areas with @rescueorg and local organizations. After sharing how 'severe flooding  has submerged  1/3 of the country's land', Jolie revealed some more of the heartbreaking statistics.'33 million people are affected, and over 6 million need emergency humanitarian assistance.,' she wrote, before adding, 'Pakistan also still hosts over a million Afghan refugees who are unable to return safely due to the current situation. Those I was able to reach were still in shock from having fled the Taliban, and now knowing the country they have fled to is in an emergency.' She went on to plead with her 13.8 million Instagram fans and followers to 'please follow what is happening', and urged them to 'push governments to understand that rising emissions, failure to address conflicts and lack of fair trade are causing more death and suffering to millions of families around the world.' After years of dedicated service as a UNHCR Goodwill Ambassador, Jolie was appointed Special Envoy in April 2012. In her expanded role, she was given authority to represent Guterres and UNHCR at the diplomatic level, with a focus on major refugee crises. 
 source : Daily mail  


Details

Published on Wednesday, 26 October 2022 06:44
Written by Daily mail
         Angelina Jolie brightened up Spelman College's homecoming weekend as she walked around campus with daughter Zahara Jolie-Pitt.The 47-year-old mom-of-six, who shares her brood with ex-husband Brad Pitt, stopped to take photos with surprised fans.They later took to Twitter to share their excitement, with one writing: 'Angelina Jolie just casually walking around with her daughter at Spelman during Homecoming.' The always elegant movie star was dressed in a black outfit with a camel-colored coat tied around her waist.She donned lightly-tinted aviator sunglasses and wore her long brunette hair straight, arranged in a side part.Zahara looked proud to have her mom at her side as she dressed in faded light wash jeans and a white blouse with a peplum hemline.The freshman college student wore large hoop earrings and kept her curly hair out of her face, tucking it behind her ears.A guy whose Twitter handle is @BlackrThaBerry was also able to snap a selfie with the star, finding a clever way to be low-key.He wrote in his tweet, '"Look I know you're tryna be inconspicuous, so when we take this selfie just look down instead of me holding the camera up. Cool?" Angelina Jolie: "Great plan!"' The post racked up over 153,000 likes and received more than 7,000 retweets from the Twitterverse. Another user reflected in a tweet, 'I really met Angelina Jolie. The original bad b****. And she's FLAWLESS in person. My day is complete, thanks Spelhouse.' Jolie first announced that Zahara would be attending the historically Black college via Instagram back in July. She posted a photo of Zahara along with a few of her new classmates, writing: 'Zahara with her Spelman sisters! Congratulations to all new students starting this year. A very special place and an honor to have a family member as a new Spelman girl.' The photo showed Zahara crouching down and beaming while posing with a group of women dressed in Spelman gear.Then in August while dropping her daughter off at the Atlanta, Georgia campus, Jolie held back tears. In a video shared by the school's Vice President of Student Affairs, Darryl Holloman, the Maleficent actress said, 'I'm gonna start crying ... I have not started crying yet,' adding that she was 'holding it together.' Angelina adopted Zahara in 2005 from an orphanage in Ethiopia and she was later adopted by Brad, 58, as well. Along with 17-year-old Zahara, Angelina Jolie shares five other children with Pitt - Maddox, 21, Pax, 18, Shiloh, 16, and twins Vivienne and Knox, 14.   
 source : Daily mail  


Details

Published on Saturday, 22 October 2022 11:00
Written by Daily mail
          Angelina Jolie has landed the role of a lifetime with the new movie Maria.On Friday it was announced that the Oscar-winning actress will play iconic opera singer Maria Callas.The artist was known for her incredible range on stage as well as her turbulent love life that included a romance with Greek shipping magnate Aristotle Onassis, who went on to wed Jackie Kennedy. 'I take very seriously the responsibility to Maria's life and legacy,' said Jolie in a statement. 'I will give all I can to meet the challenge.' The Tomb Raider star also mentioned the film's director, Pablo Larraín, whom she said she 'long admired.'The mother of six added, 'To be allowed the chance to tell more of Maria's story with him, and with a script by Steven Knight, is a dream.' Jolie has played famous people before: In 1998 she starred as tragic supermodel Gia Carangi in Gia and  in 2007 she starred as Mariana pearl in the film A Mighty Heart.The director, who is best known for the bio pictures Jackie (about Jackie Kennedy, played by Natalie Portman) and Spencer (about Princess Diana, played by Kristen Stewart), also made a comment.Portman and Stewart both landed Oscar nominations for their work in those films, so perhaps the same could happen for Jolie as Callas. 'Having the chance to combine my two most deep and personal passions, cinema and opera, has been a long-awaited dream,' Larraín said.'To do this with Angelina, a supremely brave and curious artist, is a fascinating opportunity. A true gift.'  Callas lived from 1923 until 1977. She was born in American of Greek heritage and then trained in Greece as well as Italy.She was not just known for her incredible voice, which helped make her one of the top opera singers of the 20th century, but also for her striking beauty which put a spotlight on her many romances.Callas was also known for her fierce rivalry with Italian opera singer Renata Tebaldi.The film will cover her life story and finish with her sad death in Paris after suffering from vision problems that left her almost blind. Starring in a movie about Callas was a passion project for Faye Dunaway who even wanted to use her own money for the film, but it never came off the ground.In 2014, Meryl Streep was reportedly set to play Callas in Master Class with Mike Nichols as her director but the project did not come to be. Earlier this year Italian siren Monica Bellucci starred in a play about Callas.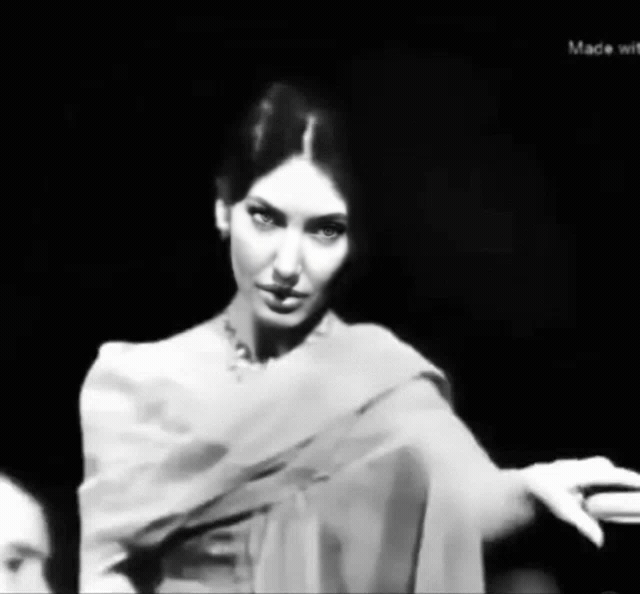 source : Daily mail  


Details

Published on Friday, 07 October 2022 05:50
Written by Daily mail
         Brad Pitt's allies say vengeful Angelina Jolie is mounting a 'disinformation' campaign against the actor by using their ongoing business dispute to dredge up her claims of domestic violence.Sources close to the Once Upon a Time in Hollywood star, 58, say he's saddened – but not shocked – that Jolie has once again publicly accused him of terrorizing their kids on a 2016 private jet ride.Jolie, 47, pressed authorities to investigate the mid-flight bust-up that led to the Hollywood couple's divorce but the FBI decided not to pursue criminal charges.That hasn't prevented her from weaponizing the 'ever-evolving' allegations at every possible opportunity, according to Pitt's pals, who have slammed the Tomb Raider actress for repeating them yet again this past week – this time in a dispute over a French winery, Miraval.They also accuse Jolie of hypocrisy for complaining about Pitt's request for a Non-disclosure agreement (NDA) while privately proposing the exact same thing to Pitt's lawyers in separate divorce negotiations.The former couple – once known as Brangelina – are locked in a protracted legal battle over the celebrated Chateau Miraval business they jointly owned before Jolie 'secretly' offloaded her half to a 'Russian oligarch' in 2021.Responding to Pitt's claims she had no right to sell, Jolie's latest filing counters with a lengthy account of the incident on board a flight from France to California that triggered the breakdown of their five-year marriage and joint business ventures.Jolie's filing claims Pitt flew into a rage, grabbing her by the head, shaking her, and shoving her into a bathroom wall before punching the ceiling numerous times.When one of their six kids, then-aged between eight and 15, came to their mom's defense, the two-time Oscar-winner is alleged to have 'lunged at his own child', prompting Jolie to grab him from behind.'To get Jolie off his back, Pitt threw himself backwards into the airplane's seats injuring Jolie's back and elbow,' the countersuit states.'The children rushed in and all bravely tried to protect each other. Before it was over, Pitt choked one of the children and struck another in the face,' she claimed. But sources close to Brad are fighting back.
        Brad's lawyer Anne Kiley told DailyMail.com: 'Brad has owned everything he's responsible for from day one – unlike the other side – but he's not going to own anything he didn't do.''He has been on the receiving end of every type of personal attack and misrepresentation. Thankfully, the various public authorities the other side has tried to use against him over the past six years have made their own independent decisions.'Brad will continue to respond in court as he has consistently done.' The FBI and reportedly the Los Angeles Department of Children and Family Services both declined to take further action against him in the wake of the spat.Sources close to the actor point out that a judge listened to Jolie's accusations during their months-long, closed-doors child custody battle which involved doctors, therapists and child services professionals.Judge John Ouderkirk rejected the notion Pitt was an unfit father by awarding him joint custody in May 2021, although Jolie later succeeded in having the judge disqualified over his business relationships with Pitt's attorneys. One insider told DailyMail.com: 'The FBI concluded there was no basis for charges and the judge effectively sided with Brad because he would not award joint custody if he felt a father was a danger to his children.'Quite what an argument onboard a private plane in 2016 has to do with a property dispute involving a 19th century French chateau is anybody's guess.'This is just about Jolie trying to rehash everything and tear Brad down at every opportunity. Her story continues to evolve every time she tells it.'The abuse allegations resurfaced in April of this year when a mystery 'Jane Doe' sued the FBI for files connected to 'an incident of domestic violence that occurred several years ago involving plaintiff and minor children as victims and witnesses.'That episode took place on board a private jet and bore numerous similarities to the Pitt-Jolie dust-up, according to NBC news, prompting intense speculation that Jolie was the Doe.
        The suit, filed under Freedom of Information law, is intended to 'better understand the FBI's investigation and obtain information necessary for her children to receive medical care and trauma counseling.' Pitt and Jolie were ruled legally single in 2019 – but are still sorting out their labyrinthine financial affairs and custody arrangements to this day.The latest skirmish involves Chateau Miraval, a 35-room estate and celebrated vineyard in the south of France that Pitt and Jolie bought for $60 million in 2011.Pitt claims Jolie illegally sold her shares last year to companies linked to Stoli vodka billionaire Yuri Shefler, potentially tarnishing the image of Miraval's highly-regarded rosé wine in light of associations with Russia and the invasion of Ukraine.'Through text messages sent in January 2022, Shefler made various threats against Pitt,' the suit adds.'Even after Pitt's counsel advised Shefler's counsel that all communications must go through counsel, Shefler has continued to personally message Pitt.'Responding to the suit filed in Los Angeles County, Jolie claims she was 'growing increasingly uncomfortable with continuing to participate in an alcohol-related business, given the impact of Pitt's acknowledged problem of alcohol abuse on their family.''Resigned that Pitt would not share control of the winery or distribute any profits, concerned about participating in a business that was associated with such painful and traumatic memories for her and their children, and seeking financial independence, Jolie concluded that she needed to sell her interest in Chateau Miraval,' she says.Jolie claims a $54.5 million deal was struck to sell her share to Pitt but he angrily backed out after she submitted claims of domestic violence in their child custody case – a claim he refutes.She also maintains that the deal was contingent on her signing a nondisclosure agreement (NDA) 'that would have contractually prohibited her from speaking outside of court about Pitt's physical and emotional abuse of her and their children.' Sources close to Pitt say he's never tried to stop his wife from speaking, nor has he ever disparaged her in public.
        In fact, they reveal that it was Jolie who suggested an NDA in February of this year when lawyers for the two stars finally tried to negotiate a settlement in their years-long divorce proceedings.The measure would have prevented either party from making derogatory remarks about the other in 'a public forum' but DailyMail.com understands that Jolie's team never followed up on the idea – leaving her free to say what she liked.That revelation was significant enough for the New York Times to quietly amend its 'exclusive' scoop, published Tuesday, rehashing the six-year-old allegations and prominently featuring Jolie's NDA complaint.The Grey Lady slipped in a paragraph confirming the actress had proposed her own non-disparagement proposal to Pitt's divorce lawyer, Anne Kiley, earlier this year – but did not publish any sort of note explaining its editorial update.'Ironically, she's the one that wanted to suppress the divorce proceedings,' added our insider.'Brad requested a mutual NDA and non-disparagement strictly related to Miraval over concerns around sensitive financial information and protecting the brand; it had nothing to do with the divorce or the children.'She used the FOIA and Chateau Miraval to bring up all the dirty laundry and denigrate Brad yet again.'What kind of person files a FOIA request for information they've had in their possession for nearly six years? It serves no purpose other than to inflict pain.'And how on earth does it help their children to continually drag them into this?'Pitt and Jolie met in 2005 on the set of Mr & Mrs Smith, playing a bored married couple who discover they are both assassins hired by competing agencies to kill one another.They married at Chateau Miraval in 2014 and parented six kids – three biological and three adopted – who are now aged between 14 and 21.Pitt has not shied away from his flaws, telling GQ magazine in the wake of their split that he was quitting booze and seeking therapy.'It's hit me smack in the face with our divorce: I gotta be more. I gotta be more for them. I have to show them. And I haven't been great at it,' he said.DailyMail.com reached out to Jolie's representatives for comment.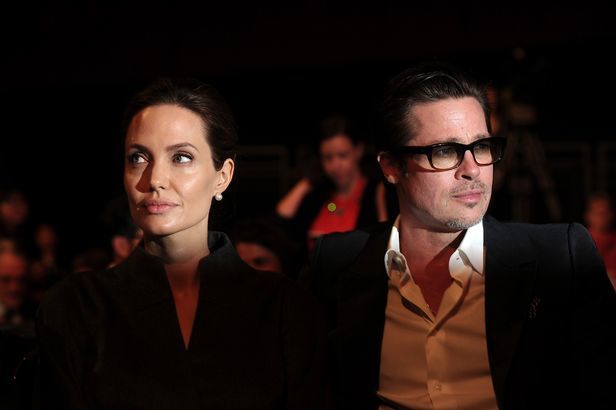 source : Daily mail