Details

Published on Saturday, 06 May 2023 14:33
Written by Daily mail
         A pair of Oscar-winning actresses - Angelina Jolie and Halle Berry - will team up in the new action-thriller Maude v Maude.Warner Bros. emerged victorious for the project after an 'intense multi-studio bidding war' for the project, according to Deadline. Jolie, 47, and Berry, 53 - who made headlines for clapping back at a troll earlier this month - are both set to star and produce the project.Roseanne Liang (Shadow in the Cloud) is directing from a screenplay by Scott Mosier (Free Birds), who will both executive produce.No plot details have been released by the project has been described as a, 'Bond vs. Bourne type of global action thriller,' with locations to be announced at a later date.This will mark the first time that Jolie, who won an Oscar in 2000 for Girl Interrupted, and Berry, who won her Oscar in 2002 for Monster's Ball, will team up on screen.Both are well-versed in the action genre, with Jolie starring in two Tomb Raider movies, Mr. and Mrs. Smith with her ex-husband Brad Pitt and Salt.Berry is no stranger to action either, starring as a Bond girl in 2002's Die Another Day, John Wick: Chapter 3 - Parabellum and several of the X-Men movies.The project first hit the market last weekend and attracted several suitors, though Warner Bros. ended up winning it, the latest star-driven package landed by new studio co-heads Michael De Luca and Pamela Abdy.While lately streaming services have been winning high-profile projects like this, Warner Bros. reportedly put in an, 'impressive eight-figure bid you haven't been seeing from studios as often these days,' according to the report. Berry will produce alongside her producing partner Holly Jeter through their HalleHolly company, which was formed in January 2022 to produce films in various genres for women of color both in front of and behind the camera.Berry is currently filming Never Let Go for Lionsgate, with Jeter executive producing and Alexandre Aja directing. Maude v Maude will also be produced by Jeff Kirschenbaum and Joe Roth, who will produce through RK Films.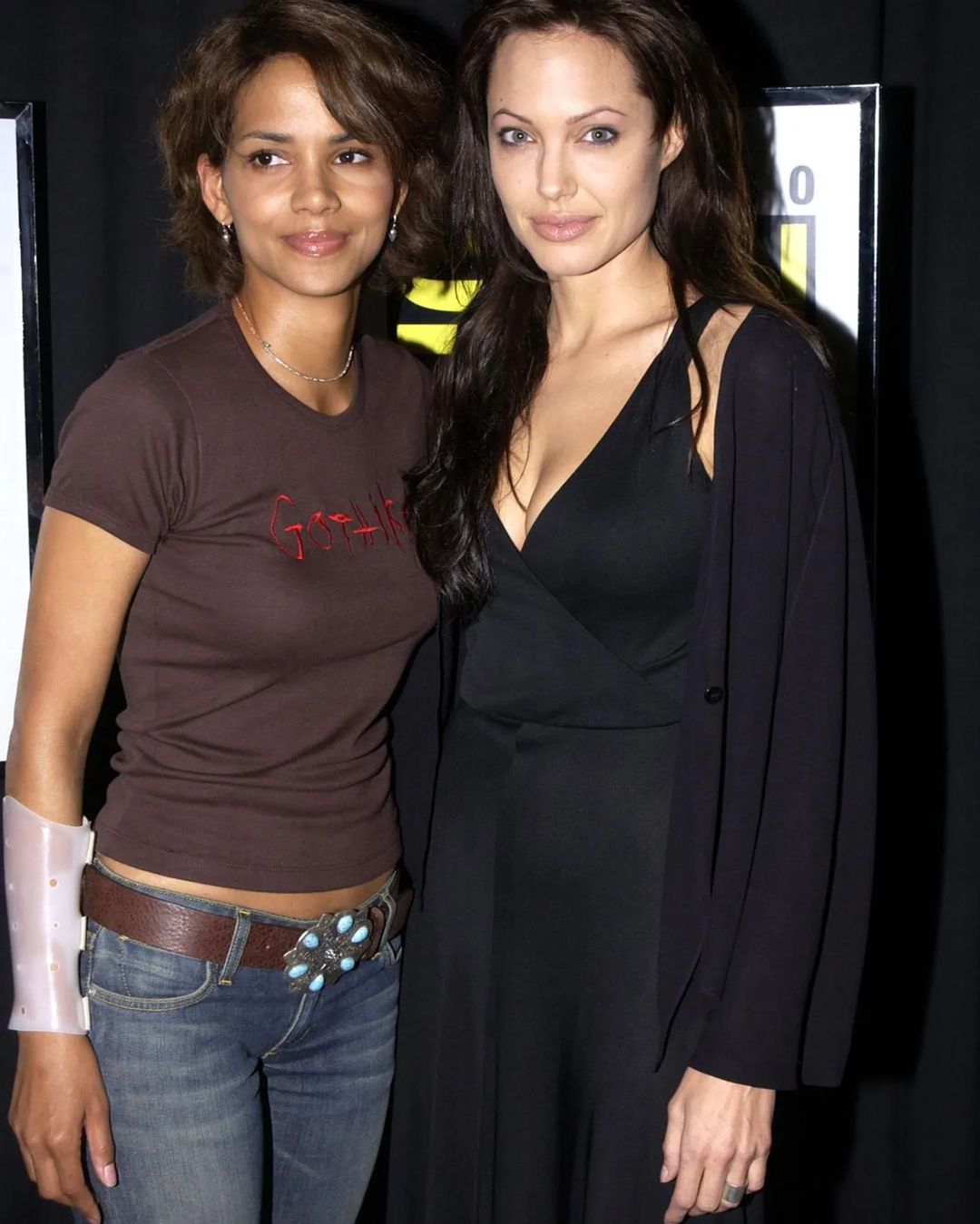 source : Daily mail 


Details

Published on Monday, 03 April 2023 05:16
Written by Fandom wire
           Despite being one of the most talked about couples in the industry during their time together, Brad Pitt and Angelina Jolie eventually pulled the plug on their marriage and eventually divorced. But after suffering a lengthy divorce and multiple legal battles with Brad Pitt, the Eternals actor's dating life hasn't experienced anything substantial in the past few years.However, several reports have claimed that after parting ways with Pitt, the Eternals Star was engaged with the Blinding Lights singer, The Weeknd aka Abel Tesfaye.he Weeknd.The rumor of the two celebrities dating each other garnered heat after they were spotted together outside of a restaurant back in 2021. Even though it was later reported to be a business meeting, with The Weeknd allegedly looking to find his footing in the realm of acting. However, according to trusted sources, it seems that the duo allegedly hooked up and shared a romantic bond at the time.The duo was also spotted on several other occasions, including a private concert where Jolie was joined by her two daughters, Zahara and Shiloh. But when asked about their bond during the promotion of MCU's Eternals, the actress deflected the question. When the reporter asked whether her children were more excited about her being friends with The Weeknd or being in a Marvel movie, she said.But apart from The Weeknd, another rumor regarding Jolie popped up after she was recently spotted with David Mayer de Rothschild at Nobu, Malibu. Angelina Jolie's lunch trip with David Mayer de Rothschild.After being spotted alongside the billionaire environmentalist, David Mayer de Rothschild, several rumors about Jolie allegedly dating the billionaire started popping up. Considering the duo reportedly shared a lengthy 3-hour lunch at Nobu Malibu, many reports claimed that Rothschild might be the new addition to Jolie's life.However, considering that Rothschild is reportedly married to Ukrainian actress Karina Deyko, the rumor surrounding him and Jolie started to wear off. And according to reports, it seems that the 3-hour lunch was just a business meeting, which was accompanied by a small group of people.Despite parting ways with Brad Pitt, the status of Angelina Jolie's love life remains under wraps. Although some reports might hint toward the actress being romantically engaged with The Weeknd at some point after the divorce, considering there hasn't been any substantial weight behind these claims, the legitimacy of the whole situation remains under question.
source : Fandom wire

Details

Published on Saturday, 01 April 2023 09:14
Written by Daily mail
          Angelina Jolie appears to be expanding her horizons with a new fashion line. The 47-year-old actress, who continues to be involved in contentious divorce negotiations with her ex-husband Brad Pitt, is planning to launch a new line focused on clothing and jewelry, The Sun reported on Wednesday. A source claimed that she had already filed for a global trademark under the name Atelier Jolie.DailyMail.com has reached out to Jolie's representatives for comment. The source claimed: 'Angelina has been working on this project for well over a year and she hopes the trademark will be approved so she can move forward in her new venture.' The source indicated expansive plans for the new company, as it would include 'everything from custom-made jewelry to couture clothing and tailoring.' They added, 'She is a huge advocate for sustainable fashion and this is something the brand will have a major focus on. 'The plan is still very much in its infancy but the wheels are in motion,' the source noted. Jolie also apparently wasn't limited her new line to just clothing and jewelry, as it was said to include bedding and other household supplies.  However, The Sun also noted that Jolie might run into difficult trademarking her new line, as the name already exists. The New York–based artist Omnaia Jolie Abdou appears to already have a site for her artwork that uses the name Atelier Jolie. Jolie previously dipped her toes into the jewelry world with the launch of her Style of Jolie jewelry line more than a decade ago. It appears that last major release from the line was back in 2018. Although there's no indication yet of what kinds of fashion Atelier Jolie will focus on, though it's likely in good hands, as the Oscar winner has been a fashion icon going back to her buzzy red carpet appearances in the 1990s.Back in February of 2021, Jolie spoke about her fashion inspirations with British Vogue, and she revealed that she goes out of her way to repurpose older looks and to focus on timeless designs. 'I invest in quality pieces, and then just wear them to death,' she said of her eye-catching wardrobe. She noted that she would find a pair of 'boots, a favorite coat, a favorite purse' and stick with those items for a considerable time. Jolie said that reusing well-made items and purchasing from vintage shops would be 'part of the way forward' to a more sustainable future.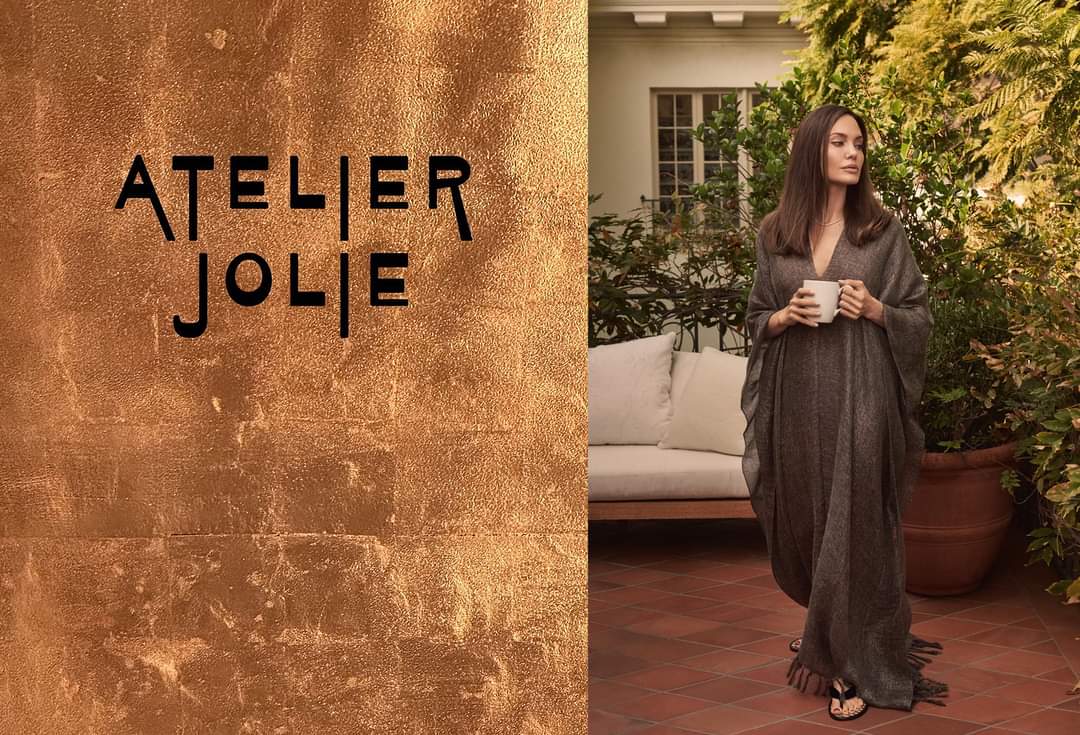 source : Daily mail 


Details

Published on Thursday, 30 March 2023 06:16
Written by Daily mail
        Angelina Jolie shared her new interview with Bibi Aisha - the young woman whose shocking 2010 cover on Time Magazine lifted the veil on the plight of many women in Afghanistan. The Maleficent star, 47, sat down to speak with Bibi, 30, for another Time story - which she shared to her Instagram on Tuesday - where they discussed how she overcame being horribly mutilated by her husband under Taliban rule. When Aisha was 14, her father promised her in marriage to a Taliban fighter to pay a debt. She was handed over to his family who abused her and forced her to sleep in the stable with the animals.When she attempted to flee, she was caught and her nose and ears were hacked off by her husband as punishment. 'They abused me every day. I didn't have any rights,' Bibi told the Hollywood star, recounting how she then ran away, but was eventually sent back. She made international headlines in 2010 when she appeared on the now-iconic cover of Time magazine with a gaping wound in the center of her face where a nose should be. Bibi had since underwent 31 surgeries and told Angelina she plans on becoming a nurse so that she can 'help people.' 'This is my goal. I want to become a nurse to help people. I've had 31 surgeries, which means I have a lot of experience in the medical world. I want to help people who are hurting and say to them, if I could get through my darkest hours, you can.' Bibi started out the interview recalling her tragic story and how she was mutilated by her husband and other Taliban members after her failed escape attempt. 'My so-called husband came by and took me to the mountains. They tied my hands and my feet. And they cut my first ear, and then another ear and then my nose. And then he said, "We don't care about you. We want to leave you here to die."' Despite being left for dead in the mountains, Bibi survived and was eventually brought for treatment to an American military base. 'They treated me like a family member. They saved my life. Someone in America accepted my case and said they would do my surgery.' 'I spent nine months in a shelter. I had no idea what would happen to me. And suddenly TIME magazine came to me and took my picture. They opened the door for me.' Angelina interjected: 'It caused outrage of course, because people saw what was done. And then we are now, many years after, at seeing those same people that harmed you are in charge of the country. And all that we then learned and were outraged about, we know is happening every day.' Bibi then stressed the importance of education: 'It's very important, education. My grandmother told me "Someone can take everything away from you, but one thing they can't take away from you is knowledge."' The new interview comes after Angelina's visit to Iraq. The Oscar-winning actress posted several images to her Instagram page earlier this month from the war-torn country. 'An emotional day with my friend @Nadia_Murad, who I was honored to spend the day with in Sinjar in Iraq,' began the mother of six, who had tears in her eyes in the images. The Salt star said that her Nobel Price laureate friend Nadia is doing so much through Nadia's Initiative to help the Yazidi people and other communities. The people in Sinjar are recovering after struggling through 'conflict and genocide,' noted Jolie. 'She took me to the home she grew up in Kocho village,' began the ex-wife of Brad Pitt.She added her pal took her to her old school where ISIS mil itants separated women and men before enslaving and mass murdering them. The red carpet favorite added that 'many are still missing and the fight for justice continues.' Her hashtags included one for Yazidi genocide.'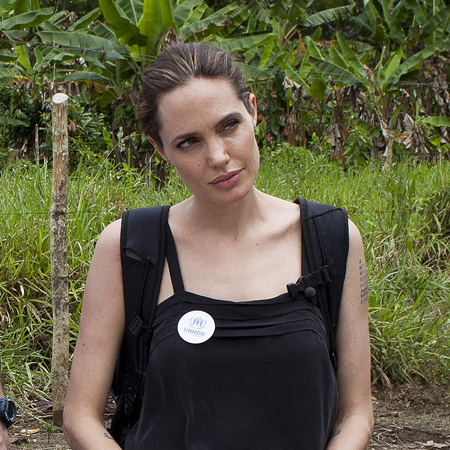 source : Daily mail 


Details

Published on Monday, 03 April 2023 05:18
Written by Daily mail
            Angelina Jolie and one of her six kids, Zahara Jolie Pitt, were seen out together in New York City on Monday.The 47-year-old actress looked elegant in a long gray wool coat with a charcoal gray co-ord underneath. Her dark-to-light ombre-colored hair was styled in a center part as the locks fell over her shoulders in a straight style.The superstar — who was formerly married to Brad Pitt — added a touch of glamour with large black sunglasses.For her part, the Spelman College student, 18, was dressed down in a navy blue top and blue skinny jeans. Angelina demonstrated her timeless fashion sense as she rocked a plunging vest that teased her cleavage.It had coordinating wide-leg pants that were tailored to the perfect length as the star finished with shiny black designer boots.The multihyphenate, who recently arrived in the Big Apple, carried her belongings in an large, quilted black leather YSL tote.She appeared to step out with little to no makeup as her clear complexion showed underneath her shades.Zahara's curly dark hair was worn loose at at moments, styled in a side part as the voluminous locks swelled around her face.The young woman later pulled them back as she was seen exiting an establishment with her mega-famous mother.Her shirt was slouchy with a V-shaped neckline and its extra-long sleeves fell over her hands.The teenager carried an iPhone in a blue case and sipped from a tall boba tea beverage during the outing. Jolie-Pitt flashed a short, glossy red manicure and she carried an orange leather purse over her shoulder.Her outfit was punctuated with a pair of black and white low-top Converse Chuck Taylor sneakers.The mother-daughter day out in the big city comes after the Tomb Raider star was seen arriving at JFK Airport on Sunday.She was seen without her brood, which includes Maddox, 21, Pax, 19, Shiloh, 16, and twins Vivienne and Knox, 14.On Sunday the outspoken activist took to Instagram to shed light on a project to support women in Iran.Sharing a carousel post with her 14.2 million followers, she wrote in the caption, 'My friend @Prune Nourry is running a beautiful art project to show solidarity with brave women in Iran who are struggling for equality and rights, and to honor their courage.'The Los Angeles-bred star continued, 'My family are taking part,' before directing fans where to send their hair.'Anyone can participate in the project by sending a lock of their hair, before February 25th, to: MBE #235 13 rue de la Boétie 75 008 Paris, France,' she wrote.Then she alerted readers, 'The exhibition will take place in NYC, on March 8th, 2023. @Strandforwomen #WomanLifeFreedom #MahsaAmini.' Included in the upload was a solemn video showing various people taking scissors to their hair and dropping locks in envelopes.The next photo in the slide showed what appeared to be the actress' hands as she prepared to cut a strand of daughter Zahara's curly ponytail.Then the Hollywood fixtured shared a photo of the back of another one of her kids' heads.The person's hair was in a low buzz cut and the back of a cartilage ear piercing was visible.The multihyphenate then gave viewers a close-up look at the hair — one dark and coiled and one light and straight — while they were set against a light-colored fabric.The post has so far garnered more than 350,000 likes from her engaging fan base.A final message typed in white font against a nude-toned background read, 'Women in Iran are protesting injustice by cutting their hair.'My family and I are supporting their acts of resistance by each sending a lock of our hair to Prune Nourry's global art project. Anyone can participate.'
source : Daily mail