Details

Published on Friday, 17 December 2021 04:38
Written by Daily mail
            She paid a visit to Capitol Hill this week to chat with lawmakers about issues pertaining to rights of women and children in the United States.And Angelina Jolie was spotted jetting out of Washington D.C. on Thursday afternoon with her eldest daughter Zahara, 16.The 46-year-old actress strolled through the airport terminal in a chic black ankle-length coat and toted her belongings in a beige Salvatore Ferragamo bag.Layered beneath her cozy coat appeared to be a ruffled grey maxi dress and she added height to her petite frame with a pair of black booties.The Changeling star's flowing brunette hair was worn down and she amplified her already stunning stare with a flick of eyeliner.Zahara, whose 17th birthday is just around the corner in January, kept warm in a fuzzy brown coat layered over a long sleeve top.She completed the look with some black jeans and a pair of white sneakers.Zahara carried her essentials in a black designer purse, as well as a burlap tote bag.With the COVID-19 pandemic still in full swing, Angelina and her daughter made sure to wear face masks as they navigated the airport.While on Capitol Hill, Jolie met up with the likes of Democratic Congresswoman Cori Bush and Republican Senator Mitt Romney. The Eternals actress and Bush discussed efforts being made to end domestic violence, specifically the Violence Against Women Act (VAWA).'I'm forever grateful to get to work in partnership with such strong women across the country in our movement to end domestic violence,' wrote Cori, who tweeted out a photo of herself and Angelina after their meeting.She thanked Angelina for her 'leadership to put an end to violence against women.' VAWA, which Jolie is advocating, was signed into law by President Bill Clinton in 1994 and was the first pieces of federal legislation to recognize domestic violence and sexual assault as crimes, giving resources to tackle the issues.The law needs to be renewed every five years and has not been reauthorized since 2013, meaning it expired in 2018 during the federal government shutdown. Biden promised to reauthorize the act in his campaign and earlier this year, the House approved it by 244 to 172 votes.During her meeting with Romney, Jolie discussed her role as Goodwill Ambassador for the United Nations High Commissioner for Refugees. Romney tweeted: 'Met with Angelina Jolie to discuss ways in which we can support children and families at home and abroad.'I'm grateful for her work as a Goodwill Ambassador and for her continued advocacy for the vulnerable.' Missing from the action were Jolie's younger daughters Shiloh, 15, Vivienne 13, and sons Maddox, 20, Pax, 18, and Knox, 13.She shares all five children with ex husband Brad Pitt, who she filed for divorce from in 2016 after just two years of marriage and over a decade together.Jolie adopted Maddox in 2002, then Zahara in 2005, a year after she'd met Pitt while the pair filmed Mr and Mrs Smith. He was married to Jennifer Aniston at the time.They then adopted Pax together in 2007, an had biological kids Shiloh, Knox and Vivienne afterwards. Pitt adopted all of the kids before they got married in 2014.Though they were declared legally single in 2019, Brad and Angelina are still working out details pertaining to custody and assets. In September, it was revealed that Brad requested a review of his child custody case with Angelina, after a court disqualified a private judge who granted him joint custody.Lawyers for the star filed a petition for review with the California Supreme Court after the disqualification of Judge John Ouderkirk in July effectively voided the joint custody ruling, according to People.Although Jolie has denied being back in the dating game after sparking romance rumors with The Weeknd and ex Jonny Lee Miller, a source recently divulged to Us Weekly that Pitt 'would love to date again.'The 57-year-movie star wants to 'find that special someone to be with long-term but 'hates the process.'The insider also noted that due to Brad's celebrity status 'he can't even step out for a friendly coffee without it being gossiped about.'Despite hit optimism for love, the Academy Award-winner is 'focused on his family, charities and work' as those are 'his main priorities.'
 source : Daily mail 


Details

Published on Thursday, 16 December 2021 17:01
Written by CBS News
             Actress and filmmaker Angelina Jolie visited Capitol Hill on Tuesday, December 14 to speak to lawmakers. Representative Cori Bush, a Democrat from Missouri, said she spoke to Jolie about the Violence Against Women Act (VAWA)."She's so informed," Bush told CBS News' Nikole Killion.Bush tweeted that she is "forever grateful l to get to work in partnership with such strong women across the country in our movement to end domestic violence." She added that as a survivor herself, "this fight is personal" and she thanked Jolie for "leadership to put an end to violence against women." Jolie previously visited the Capitol in September to support the re-authorization of the act, as well as campaign for children's health issues. At the time, Jolie told reporters that she was meeting with Justice Department officials and GOP Senator Joni Ernst.The VAWA was a Clinton-era piece of legislation that was the first federal legislation to acknowledge domestic violence and sexual assault as crimes and provide federal resources to combat them.  It was championed by then-Senator Joe Biden, who has called the legislation as "one of my proudest legislative achievements." But the law needed to be renewed every five years, and it hasn't been reauthorized since 2013. It expired at the end of 2018, and although 33 Republicans joined with the Democratic-controlled House to pass it in 2019, the law did not go anywhere in the GOP-controlled Senate. Reauthorizing the VAWA was one of Mr. Biden's key campaign promises. Earlier this year, the House reauthorized the VAWA by a vote of 244 to 172, with 29 Republicans joining all Democrats in voting for it."I think it's very important that that's the case and for these issues because it's a family - it's a health crisis, what is happening," Jolie told reporters in September. "And it's going to be solved if you look at it as healthy families and invest in when there is the harm within the families, especially for the children and getting the care early, and prevention, and a lot of the - as they say 'the upstream,' a lot of focus on the prevention and the health and really seeing it that way, so it's a less adversarial situation and more about keeping families together and focusing on protection of women and children, but protection of the whole family." "UNHCR Special Envoy Angelina Jolie is in D.C...to continue to advocate for the rights of women and children and health in families," a spokesperson for Jolie told CBS News at the September meeting. "In her meetings, she will talk about the importance of VAWA reauthorization, FBI reforms, judicial training, and health equity including non-biased forensic evidence collection." Senator Mitt Romney tweeted pictures of his meeting with Jolie. He said they discussed support for children and families.
 source : CBS News


Details

Published on Sunday, 12 December 2021 09:02
Written by What to watch
            Chloé Zhao's Marvel movie 'Eternals' will arrive on streaming in the new year.After the Eternals finally revealed themselves in the Marvel Cinematic Universe, the group of superheroes will make their streaming debut on Disney Plus this January. Disney Plus has announced that Chloé Zhao's Eternals will be available to stream for all Disney Plus subscribers on Jan. 12.Eternals follows a group of heroes from beyond the stars who had protected the Earth since the dawn of man. When creatures called the Deviants, long thought lost to history, mysteriously return, the Eternals are forced to reunite in order to defend humanity once again.Directed by Oscar-winner Zhao (Nomadland), Eternals stars Gemma Chan, Richard Madden, Kumail Nanjian, Lia McHugh, Brian Tyree Henry, Kit Harrington, Lauren Ridloff, Barry Keoghan, Don Lee, Salma Hayek and Angelina Jolie.The movie was exclusively released in theaters on Nov. 5. Eternals divided critics, including What to Watch's Josh Spiegel, but its Rotten Tomatoes audience score puts the movie at a 78%.In addition to just being available on the Disney Plus streaming service, Eternals is going to be streaming in IMAX Enhanced, which offers 13 Marvel Cinematic Universe movies in the expanded aspect ratio of IMAX, allowing viewers to see up to 26% more of the original image. IMAX Enhanced works on all Disney Plus supported devices.Eternals joins the other movies on the MCU, starting from 2008's Iron Man and the other Phase One movies to the newest entries of Marvel's Phase Four, including Black Widow an Shang-Chi and the Legend of the Ten Rings. Here's a guide on how to watch all of the Marvel movies in order.If you want to stream Eternals or any other Marvel content, you need to be a subscriber to Disney Plus. The streaming service costs $7.99 per month ($79.99 for a full year) as a standalone service, or you can bundle it with Hulu and ESPN Plus for $13.99 per month. Anyone with a Hulu with Live TV subscription will also get automatic access to Disney Plus starting on Dec. 21.
 source : What to watch 


Details

Published on Wednesday, 01 December 2021 06:51
Written by d1 soft ball news
          Scarlett Johansson was hired to star in Lucy following Angelina Jolie and Milla Jovovich's rejections; Luc Besson, however, has always denied this narrative.Scarlett Johansson it wouldn't have been Luc Besson's first choice to play hers Lucy. Apparently, in fact, the director would have liked to work with in the first place Angelina Jolie or Milla Jovovich. Yet, to have disproved this narrative was the author of The Fifth Element himself.Luc Besson, in fact, denied Angelina Jolie's interest in Lucy and underlined the empathy that Scarlett Johansson immediately felt towards her film. This reaction convinced the French director to offer the role to the protagonist of Black Widow. Besson also added that he had interviewed very few actresses before choosing the lead of Lucy – and Angelina Jolie would not be one of them.Furthermore, as reported by Box Office Mojo and TheWrap, Lucy was seen above all by a female audience, whose percentage fluctuates between 50 and 60% of all spectators who went to the theater. In this regard, Nikki Rocco, Universal Studios president of home distribution, said: "Having a female lead on an original property made absolutely a difference. Scarlett is a star and her presence in the film made him that much more attractive to women.".Michael Bodey of The Australian, on the other hand, said the women who made up half the audience are "a seemingly new precedent for an action movie" and that, due to her box office performance, Lucy is Besson's film that "risks having the greatest cultural impact", even more than The Fifth Element and Leon.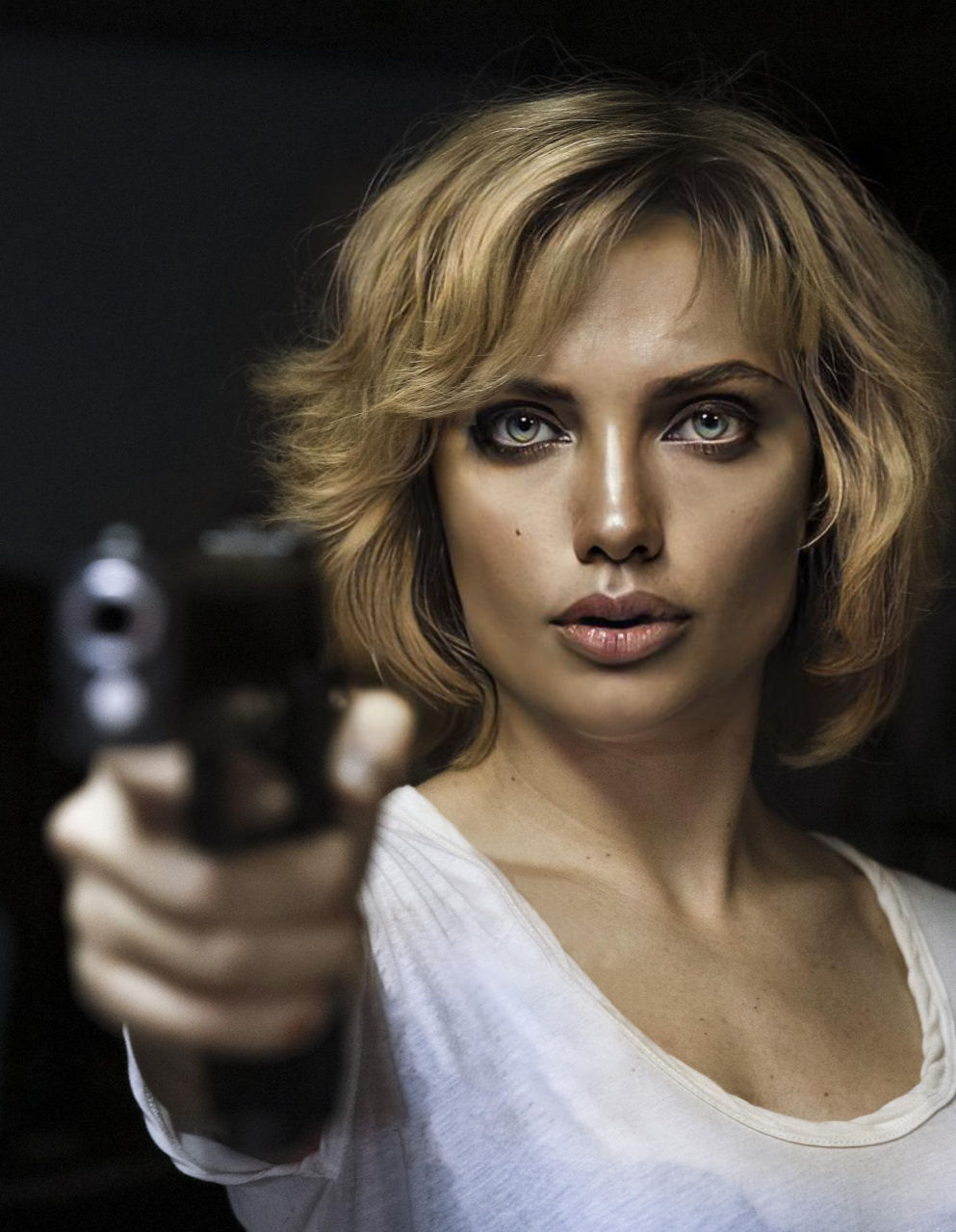 source : d1 soft ball news


Details

Published on Wednesday, 01 December 2021 06:24
Written by Daily mail
              She never fails to turn heads with her impossibly stylish looks.And Rochelle Humes hit a fashion high note once again as she took to the red carpet in a black tulle gown with a daring slit up the leg, as she attended the Fashion Awards at the Royal Albert Hall on Monday evening. The 32-year-old TV presenter stuck her leg out of the dramatic gown, in a moment reminiscent of Angelina Jolie at the 84th Annual Academy Awards in 2012.The top half of Rochelle's ensemble was equally arty and featured a mural style corset, which boasted a scene of a couple next to a swan pond.The mother of three completed the look with a pair of black leather gloves and a pair of simple black stilettos, while otherwise keeping her accessories to a minimum.Rochelle wore her glossy raven looks in a sleek loose style  and opted for a dewy pallet of make-up in bronze tones.Rochelle appeared to attend the event without her husband Marvin, 36, who did not walk the red carpet with her.Marvin has been on tour with JLS in recent months and Rochelle has been in the crowd at many of the shows with their three children; Alaia-Mai, eight, Valentina, four, and 12 month old son Blake. Known as the British Fashion Awards up until 2016, the ceremony was first established in 1989 in a bid to spotlight those making impressive contributions to the industry. The star-studded event was marked with a performance from Charli XCX alongside a fashion show. Idris Elba led a tribute to Virgil, who made history as Louis Vuitton's first black artistic director, and died at age 41 on Sunday following a secret years-long battle with cancer.During the honorary segment, Rochelle posted a clip to her Instagram Stories, alongside the caption: 'Celebraitng the legend'. The fashion prodigy, a married father of two, had been privately battling a rare form of the disease called cardiac angiosarcoma. He was diagnosed with the condition in 2019.'We are all shocked by this terrible news, Virgil was not only a genius designer, a visionary, he was also a man with a beautiful soul and great wisdom,' Louis Vuitton executive director Bernault Arnault said in a statement.'The LVMH family joins me in this moment of great sorrow and we are all thinking of his loved ones after the passing of their husband, their brother, their father or their friend.' His designs were supported by the biggest names in fashion, including Kim Kardashian, Kanye West, Hailey Bieber, and sisters Bella and Gigi Hadid.Italian fashion designer Donatella Versace was among many celebrities to pay tribute to Abloh on Sunday.'Virgil, I am lost for words,' Versace said on Instagram. 'The world has lost a fashion superstar. An innovator. A creator for the history books. I am thinking of all your loved ones on this tragic day.'Born on September 30, 1980 in Chicago, the first generation Ghanaian-American Abloh was raised in Rockford, Illinois.Although having no formal training as a designer, he learned from his mother who was a seamstress.On the day he graduated from engineering school in 2003, Virgil met Kanye West and went on to meet his then-manager John Monopoly. He became a member of his creative team soon after.Abloh began his fashion career in 2009 when he interned for Fendi in Rome, Italy, alongside West, Vogue reported.The pair became fast friends and collaborators, and in 2010 Abloh was named creative director of West's creative content agency Donda.News of his death sent shockwaves rippling through social media, where celebrities and fans expressed shock and offered condolences.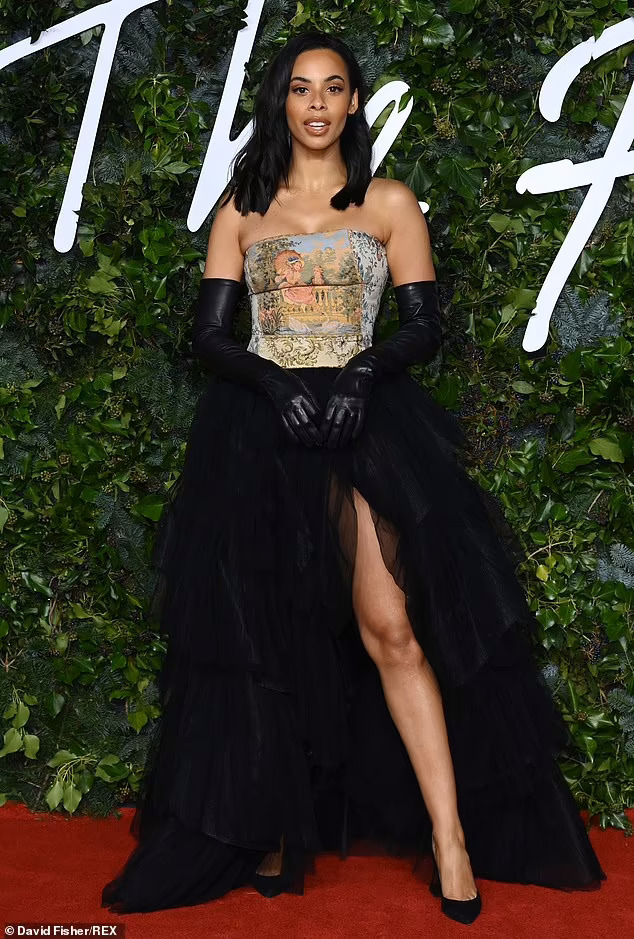 source : Daily Mail