Details

Published on Wednesday, 12 January 2022 06:03
Written by Daily mail
         Angelina Jolie has six kids to look after at her home in Los Angeles.But the Oscar-winning actress has managed to find time to also work with teens around the world to better their education in the fields of science, technology, engineering and mathematics.The iconic Eternals star, 46, has been doing so in partnership with the Maddox Jolie Program which is overseen by her eldest son, 20-year-old Maddox Jolie Pitt.On Sunday the red carpet fixture shared a post to Instagram that detailed her recent work adding that she 'loves' to see young women excel. The rumoured girlfriend of singer The Weeknd said she is very hands on with one student in particular.'I have been working with Gitanjali Rao, fifteen-year old problem-solver and innovator,' began the ex of Brad Pitt. 'She is a leading light in promoting science, technology, engineering and mathematics for children and young people across the world. Most of all for girls, who are under-represented in the sciences, and particularly in ICT, a growth area for employment in the future,' added the Maleficent star.ICT stands for Information and Communications Technology.Jolie then wrote that in late December 2021, students from Samlot High School, a school MJP Foundation supports, connected with Gitanjali on the other side of the world, to inspire and be inspired.The MJP Foundation is dedicated to alleviating extreme rural poverty, protecting the environment and conserving wildlife in rural northwestern Cambodia.Jolie first visited Cambodia in 2000 when she made the film Tomb Raider. She was struck by the beauty of the country and the warmth of the Cambodian people. A year later she returned with the United Nations Refugee Agency (UNHCR). In 2003 she set-up the Maddox Jolie Program that is today the Maddox Jolie-Pitt Foundation (MJP). 'They talked about observation, learning, perseverance, courage, and communication. Gitanjali has engaged with more than 50,000 students around the world,' she wrote.
        In the past two years, Covid has done so much damage to the learning and opportunities of children, but students like these in Cambodia are 'fighting to continue and finish their education,' Angelina also shared.'I love seeing these young people meeting across languages and cultures, to encourage, support and teach each other,' she noted.She then added a hashtag for Women In Science.And she tagged Unesco's Cracking the Code: Girls' and Women's Education in STEM and the MJP Foundation.Meanwhile her ex Pitt is set to reopen the famed Miraval recording studio at his French winery.The 57-year-old Hollywood star has partnered up with record producer Damien Quintard on the renovation project, and it sounds like the Once Upon a Time in Hollywood star could break out into music.The 30-year-old French studio wizard - who has worked with Brian Eno - told PEOPLE: 'It was an intense moment where we just talked and talked about sound.'I was amazed at how sensitive and precise he was in his analysis of music.'The recording space is inside Chateau Miraval, the estate Brad and his ex-wife   Jolie purchased in 2012 for an estimated $60 million, and the venue for their 2014 wedding.Long before then, between the 1970s and 1990s, Pink Floyd, AC/DC, Rammstein, Sting, Muse and more frequented the popular studio.It has sat unused for a some time, and as part of the renovations, Brad and Damien are designing their very own mixing desk.Damien added how the studio has a 'redefined a remarkable natural reverb so we can record voices or instruments anywhere in the studio. It really is a space where you can produce anything from pop and rock, to hip-hop and classical records.' Artists are able to stay in a tower adjoined to the studio and there is also a swimming pool on the sprawling estate.Meanwhile, it was just revealed that Brad and Lewis Hamilton are working on a new racing movie.The Fight Club star and the 36-year-old Formula One driver have joined forces for a new film, which will star Brad and be directed by 'Top Gun: Maverick's Joseph Kosinski.Producer Jerry Bruckheimer and screenwriter Ehren Kruger are also involved in the untitled project, which is the subject of a bidding war between Paramount, MGM, Sony, Universal, Netflix, Apple, Amazon and Disney, according to The Hollywood Reporter.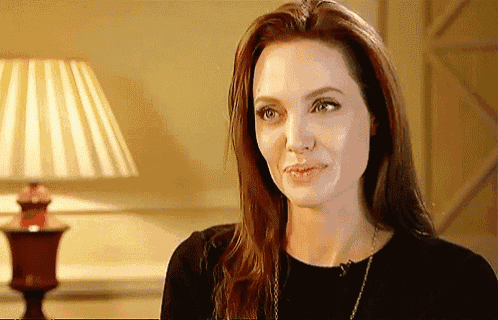 source : Daily mail  


Details

Published on Monday, 10 January 2022 05:51
Written by Irish News
            Director Chloe Zhao had revealed she was nervous to work with Angelina Jolie in the Marvel superhero movie Eternals as she admired the actress, but said Jolie "really understood" what she was trying to do with the film.The Oscar-winning filmmaker, 39, directed the sci-fi saga with Jolie playing the role of Thena, a fierce warrior Eternal who can form any weapon out of cosmic energy.The movie, which was released to UK cinemas in November, focuses upon immortal aliens who have been secretly living on Earth for thousands of years waiting for the right moment to jump into action.Discussing working with Jolie for the project, Zhao told Radio Times: "I was nervous at first, anyone would be. I'd admired her from afar pretty much my whole life."But because she makes films herself and they often take place in harsh places in the world, she really understood what I was trying to do."Angie is playing the physically strongest character, but Thena is broken inside and in order to have that vulnerability she shared a lot of who she is and what she's gone through in life."The filmmaker also said it was an "honour" to direct a film within the Marvel franchise, but admitted she did feel a lot of pressure taking on such a task.She added: "I did come in as a fan, so you want to make sure you do right by the fans but also move the MCU forward."We're in a transitional time after the Infinity Saga and you don't want to play it safe, you want to look at these films and ask, how can we deconstruct and redefine everything we think about them."Eternals, which follows the events of 2019's Avengers: Endgame and is based on a group of superheroes who made their first appearance in Marvel comics in 1976, also features a string of stars including Richard Madden, Gemma Chan and Salma Hayek.Zhao previously made history at the Oscars in 2021 with her movie Nomadland as she became the first woman of colour to win best director.The drama also picked up the coveted best picture award and best actress for star Frances McDormand.Reflecting on working with another acclaimed actress with McDormand, Zhao added: "Like what I was talking about in terms of working with Angie, Fran is so brave."These actresses defy some of the Hollywood constraint that's been put on them."They just let the camera in, they're not hiding anything, and that's the strongest thing they can do."
 source : Irish News 


Details

Published on Saturday, 08 January 2022 08:18
Written by Daily mail
           The Weeknd's rumored romance with Angelina Jolie has made it on to his new album.The pair sent tongues wagging last year after going on multiple dinner dates, and now the singer is fueling rumors even further with a lyric that declares: 'My new girl's a movie star.'  The 31-year-old singer-songwriter sings the line on the track Here We Go... Again off his latest album Dawn FM that was released Friday morning.It didn't take long for fans to wonder if he is singing about the 46-year-old actress. About one minute into the tune The Weeknd croons, 'My new girl, she's a movie star,' hinting at his rumored romance. The Canadian-born artist - real name Abel Tesfaye - has been linked to the iconic superstar since July when they were first seen together.His new music seems to confirm his relationship with the mom-of-six. In another part of the track he builds on the speculation.'You weren't touched by a man in so long. 'Cause the last time it was way too strong,' he vocalized in a line that might be in reference to Jolie's 2016 split with ex Brad Pitt, 58. Elsewhere on the album, in a song called Starry Eyes, the straight-forward songwriter sang, 'I loved her right, make her scream like Neve Campbell / But I make her laugh, swear it cures my depressing thoughts / I told myself that I'd never fall, but here we go again.'Despite their multiple romantic dinners in Santa Monica at Italian eatery Giorgio Baldi, the two have remained mum on their relationship. This isn't the first time The Weeknd has possibly referenced a famous girlfriend in his music.In his 2018 song Call Out My Name he's believed to have pined over ex Selena Gomez, 29. The telling line in the hit was, 'I said I didn't feel 'nothing baby, but I lied / I almost cut a piece of myself for your life.' Fans speculated that he was singing about Gomez's kidney transplant, which she's spoken openly about. On Thursday Tesfaye was the man of the hour as he celebrated the then-pending release of his latest music.For a star-studded party in Los Angeles he donned facial prosthetics and grey hair to make him look older, keeping in line with the artwork for the cover of his album. The star has been been pulling promotional stunts for the album for weeks. Back in November his face was covered in bandages at the 2021 American Music Awards.
 source : Daily mail  


Details

Published on Saturday, 25 December 2021 08:09
Written by Daily mail
           Angelina Jolie joined dozens of last minute holiday shoppers as she was pictured out in West Hollywood on Friday.The 46-year-old Eternals actress cut a chic figure in all black as she was seen purchasing gifts from Maxfield on Melrose Avenue.It seemed as if the mother of six would be celebrating at home with her children as she popped into a few stores before heading home ahead of Christmas Eve.For the festive outing, Angelina opted for a black slip dress layered underneath a stylish black coat. She rounded out the timeless look with a black handbag and a pair of coordinating pumps as she got in some solo shopping.The Girl Interrupted star wore her brunette locks blown out and was suited up in a black face mask throughout. She appeared to successfully beat the shopping rush, as she was pictured emerging with a Maxfield bag in hand. Angelina shares children Maddox, 20; Pax, 18' Zahara, 16; Shiloh, 15; and twins Knox and Vivienne, 13, with ex-husband Brad Pitt, but the parents have been embroiled in a nasty custody battle for the last several years.  Last Christmas, it was reported that Pitt, 58, was granted the right to celebrate Christmas Eve with just three of their children: Shiloh, Vivienne, and Knox, after coming to an arrangement. 'They can spend the night with him on Christmas Eve,' an Us Weekly source shared at the time, adding that though Angelina and Brad had previously discussed spending the holidays as a family when they were 'getting along,' the plans had since changed.  There have been no reports as to what this year's holiday plans will look like for the fractured family. Last week, a source told People that Pitt is focused on the bright side for the year to come.They said he was 'trying to stay positive and think about next steps and look ahead and hopefully have an even more positive year,' despite the custody battle.
 source : Daily mail 


Details

Published on Sunday, 19 December 2021 08:52
Written by Daily mail
         Angelina Jolie was spotted out and about with her son Pax Thien Jolie-Pitt on ex husband Brad Pitt's 58th birthday.The mom-of-six spent quality time with her second oldest child, 18, as they enjoyed lunch at Sugarfish and shopping at Fred Segal in West Hollywood.Angelina, 46, wrapped up in a black trench coat and covered her face in a disposable black face mask.Angelina looked spiffy in a pair of grey, flared dress pants that peeked out from under her outerwear.The movie star paired them with black patent leather heels. She wore pendant earrings and sported a chic red manicure, which was visible as she held onto her coat.Her dark hair was parted off center and pulled back behind her head.Over her mask her blue eyes stood out with black eyeliner and some understated mascara, and her dark brows were neatly shaped.Jolie carried a medium size black leather handbag by Christian Dior. Pax looked much more casual in a pair of dark trousers, white sneakers, and a white crewneck t-shirt.His look was topped with a light grey windbreaker jacket, and he had a black hat handy. Like his mom, he also wore a black face mask. The Eternals star was recently in Washington, DC with her daughter Zahara Marley Jolie-Pitt, 16.After the trip she took to Instagram to share a lengthy post with her 11.8 million followers.She began the caption, 'Honored to visit Washington, DC, with Zahara, working with advocates and lawmakers to modernize and strengthen the #ViolenceAgainstWomenAct to include protections for children's health and safety, communities of color, tribes, LGBTQ survivors, rural areas, and all survivors.'The filmmaker looked professional and feminine in a white, short-sleeve button-up shirt that she tucked into a long, pleated skirt. Though Brad and Angelina have been declared legally single since 2019, they're still working out details pertaining to custody of their six children - Maddox, 20, Pax, Zahara, Shiloh, 15, and twins Knox and Vivienne, 13.In September it was revealed that Brad requested a review of the custody case after a court disqualified a private judge who granted him joint custody.Lawyers for the star filed a petition for review with the California Supreme Court after the disqualification of Judge John Ouderkirk in July, effectively voiding the joint custody ruling, according to People.
 source : Daily mail