Details

Published on Saturday, 12 January 2013 11:13
Written by Showbiz Spy
  ANGELINA Jolie has approached Russian President Vladimir Putin about repealing the nation's recent ban on Americans adopting children from his country.And, according to American tabloid the National Enquirer, the powerful politician responded by asking Angie to tie the knot with Brad Pitt in Russia."Instead of selling her wedding photos for millions and donating the money to charity, Angelina now has the chance to make a political statement with her walk down the aisle," a source said."After she asked President Putin to relax his country's new adoption policy, he agreed to consider it — IF she agrees to marry Brad Pitt in a high-profile ceremony in the heart of Moscow or one of the famous palaces in St. Petersburg."On Dec. 28, Putin signed a bill that bans U.S. citizens from adopting Russian children, raising tensions with Washington."Angelina thinks the adoption ban is retaliation against a new U.S. law seeking to punish Russians accused of human-rights violations," explained the source."She went through diplomatic channels to extend an olive branch to Putin in an attempt to smooth over strained relations between the countries.""In light of Angelina's rank in the diplomatic community, it will be difficult for Putin to dismiss her out of hand."Getting Putin to change Russia's policy would not only help numerous orphans, but also be a major coup for Angie."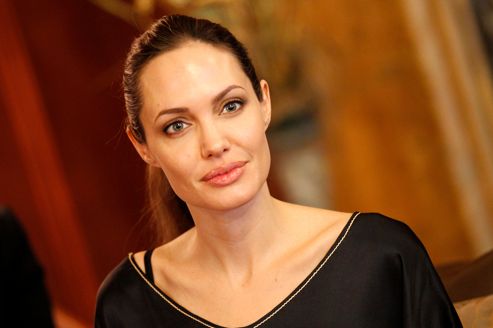 source :
Showbiz Spy



Details

Published on Saturday, 12 January 2013 11:19
Written by Gossip Cop
    "They've waited a famously long time to get married, so you can't expect that Brad Pitt and Angelina Jolie will just wing it when it comes to the honeymoon," declares OK!, which has "winged it" with most of its recent reporting about the couple.The same publication that claimed Pitt was too fat for Jolie, and then pretended — twice — to have details about the couple's wedding, is now convinced that it has the scoop on where the A-listers will spend their eventual honeymoon.According to OK! sources, the couple are "planning the post-nuptial trip with assiduous care, seeking to create just the right romantic — and exotic — balance."Sounds great.So where are they supposedly going? "Destinations being discussed include Bora Bora, Maldives and Sri Lanka," a so-called "insider" tells the tabloid. "But they've also been offered free rein on Johnny Depp's private islands in the Bahamas." Oh, so OK! is going with four possible locations.Maybe this "insider" is the same clueless speculator who fed OK! a bogus story last February about Jolie being pregnant with twins.But that's not all!OK! is also allegedly privy to details about the couple's upcoming bedroom activities."Angelina's commissioned some very special lingerie of the finest silk for the wedding night, and has asked designer L'Wren Scott's best seamstress to make it for her," the "insider" reports to the magazine.OK! then goes on to discuss Pitt's specific arrangements to make the honeymoon a "sensual delight," specifics about his and hers massages, a "moonlit horse ride along the beach," a "champagne balloon ride," and lots of other lovely-sounding details.All of which is especially funny, because according to previous shoddy OK! guesswork, Jolie and Pitt "secretly" married back in 2011.In other words: OK! has NO CLUE what it's talking about with Pitt and Jolie.None.Whenever the magazine writes in vivid detail about the couple's wedding or honeymoon plans, it's doing so completely blind.That's the case here.A source close to the situation laughed off the OK! report, calling it "pure speculation."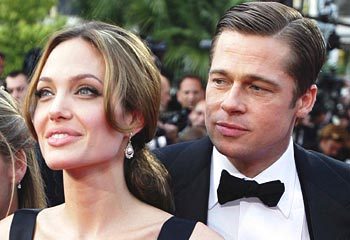 source :
Gossip Cop



Details

Published on Tuesday, 08 January 2019 06:49
Written by Cinema Blend
    Ang Lee is very likely to get his third Best Director Oscar nomination tomorrow, and Life of Pi will probably scoop up a Best Picture nomination as well-- a nice comeback for the director who last made the little-seen comedy Taking Woodstock. And now that Lee is mulling his next project, he seems to be leaning toward making another project that's huge and high-profile, and that has lost several even huger directors along the way.Producer Scott Rudin has been shepherding a Cleopatra since 2006, and the likes of David Fincher, James Cameron and Paul Greengrass have all considered it before departing. Now Lee tells The Hollywood Reporter that "I'm about to read the script," and that after all the other films he's done, "It just feels right." Lee continues, "What does it have in common with any of them? They're all totally different! That's what makes this perfect."Lee's right that his filmography is hugely varied, and he's probably feeling pretty good after the giant creative risk of LIfe of Pi paid off so well. With Jolie still attached to Cleopatra it should have no problem getting made as soon as a director commits, and Lee's recent buzz could probably make him just the director to do it. Can he finally help Cleopatra get off the ground and put Jolie in the role she was born for?.
source :
Cinema Blend



Details

Published on Wednesday, 09 January 2013 05:30
Written by Sports interaction
  For those of you who love salacious gossip, this one's for you. Perez Hilton's gossip rag is reporting that Angelina Jolie's love for Brad Pitt is luke warm at best – while her burning passion lies with former flame – bad boy Colin Farrell.Reports say that Jolie was infatuated with Ferrell back when they filmed Alexander together and although he took the bait and had relations with the actress, he also had relations with others as well, driving Jolie crazy. Apparently, Ferrell got wind of her infatuation and cut her off during the promotion of the film, and that's when it's said that she met the then-married Pitt.Hilton reports, "she didn't feel the same kind of maddening infatuation for Brad that she experienced with Colin. So it was more like settling."However, it's been widely reported that Jolie and Pitt actually may have tied the knot over the holidays, with The London Telegraph saying that the world's most anticipated event happened Christmas Day, during a family vacation in the Caribbean.In related celebrity news, you can bet on what Kanye and Kim will name their baby in Sports Interactions news odds today.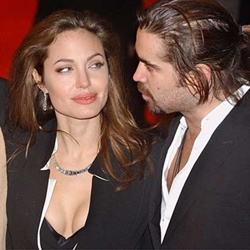 source :
Sports interaction



Details

Published on Tuesday, 15 January 2013 05:01
Written by Showbiz spy
  When the actress learned one of her longtime wardrobe women had been diagnosed with breast cancer, is currently too ill to work and snowed under by medical bills, she reportedly  promised to cover her living expenses, guaranteed she'll have her job back whenever she's able to work again and  even if the star isn't working on a movie at that time, she'll find her wardrobe work on some other project pronto."The woman was so touched by Angie's kindness, she told pals she just wished everyone could know what a good person she is," a source told American tabloid the National Enquirer.
source :
Showbiz spy