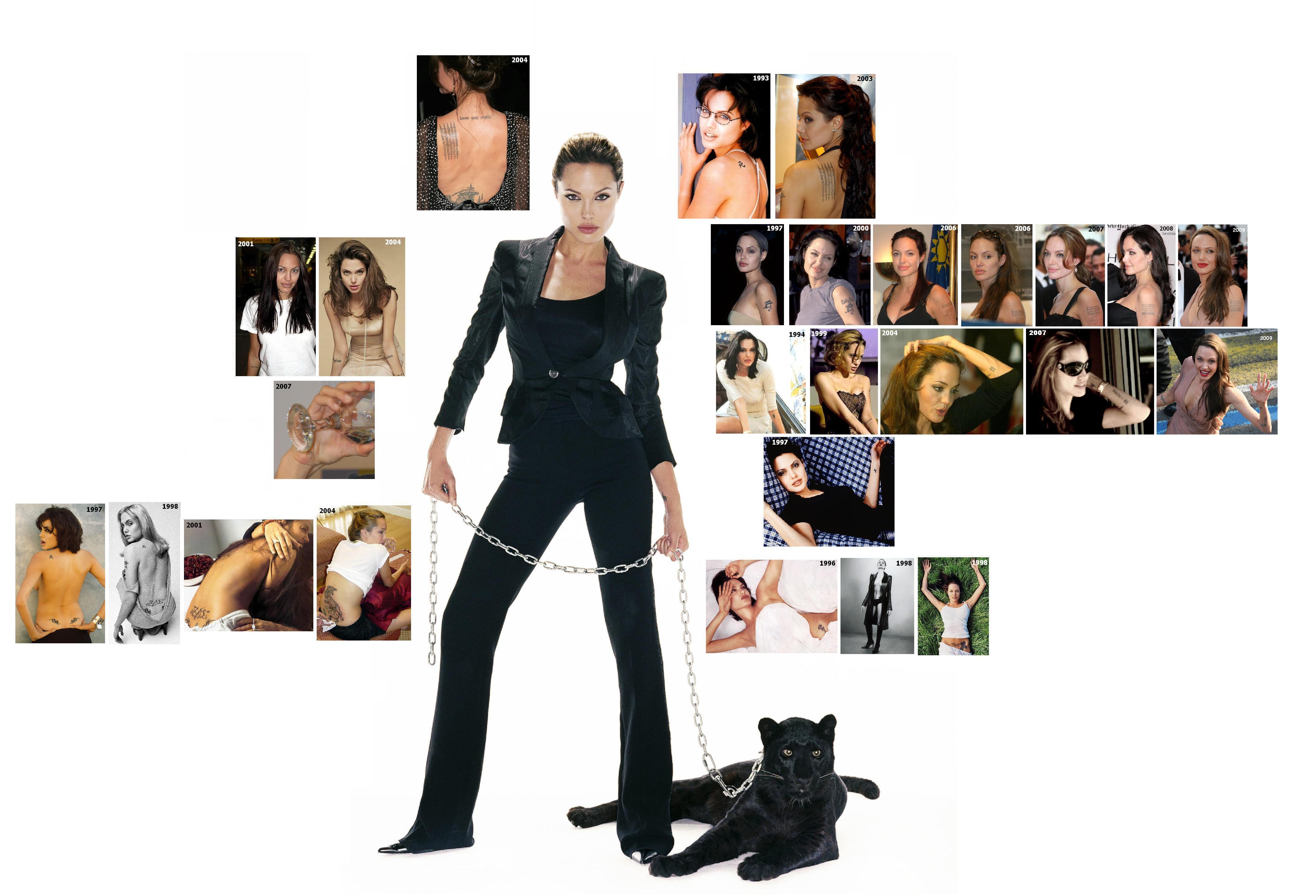 Easily the most tattooed actress ever to win a Best Supporting Actress Academy Award is Angelina Jolie. The model, actress and Goodwill Ambassador for the United Nations is known for her performing talent, her stormy relationship with her famous father, actor John Voight, her possible relationship with actor Brad Pitt, and for her unabashed love of tattoos.



If you are looking to see Angelina's ink, try a magazine photo shoot instead of renting her movies. As Lara Croft in Tomb Raider or the female assassin half of Mr. and Mrs. Smith you won't see a single tattoo. Her tattoos are covered with makeup for her movie roles. Multiple sources report that during the Tomb Raider shoot, the makeup applied wasn't doing a good enough job of covering the large "Billy Bob" and black dragon on her left upper arm and a digital artist was hired to go frame by frame through the film and make sure no trace of skin art could be seen.

She seems unconcerned abou the potential impact that her love of skin art might have on her work, something rare in a actress so highly sought by Hollywood. Her collection is very personal to her and somewhat eclectic. Several tattoos she's gotten over the years have been covered up and one from her marriage with actor Billy Bob Thornton was lasered off after their marriage broke up.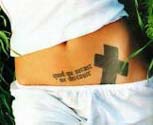 Her tattoos include:
A large black cross on her left hip. This is a cover-up for a small blue dragon she says she got while drunk in Amsterdam.
The Latin quote "Quod me netrit me destruit" ("What nourishes me also destorys me") across her lower stomach.
The letter H on her left wrist. She got it while dating Timothy Hutton, but says it is for her brother James Haven.
A large Asian tiger, some Borneon-style tribal patterns, a window design and another dragon on her lower back.
A Buddhist Thai prayer for protection. She wanted something in Cambodian Sanskrit so it would relate to her adopted son Maddox. This was also a cover-up for the Japanese kanji for "death."
The words "Know Your Rights" just below her neck.
The Arabic word for "determination" or "will" on the inside of her right upper arm. This was a cover-up for a tattoo that she and Billy Bob both wore when they were married.
A dragon on her left upper arm that used to say "Billy Bob" above it. (She had his name lasered off after the divorced)
A quote from Tennessee Williams on her left arm which says "A prayer for the wild at heart, kept in cages." This was a cover-up for the Japanese kanji for "courage."
The Roman numeral 13
source : Bella On Line
see the galleries